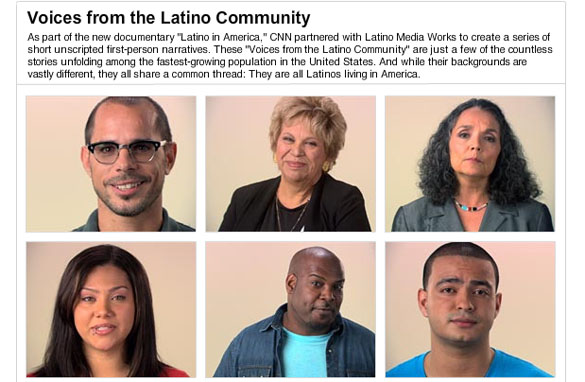 Dana Rosenblatt
CNN
Concepcion Saravia, originally from Nicaragua, says she's always been surrounded by a large family.
"I guess it's a Hispanic thing," says Saravia. "You grow up with a lot of people around you and you always have someone there for you."
Robert Garcia thinks Latinos such as himself live a life that straddles multiple worlds.
"I think that you have the world that you live in as an American that you see in everyday life and you have the world that you come home to that's a Spanish-speaking family, eats Peruvian food," he says.
Josefina Lopez describes her "American dream" as "becoming the type of person that transcends class, gender and all the other limitations."
Click here to keep reading and discover some personal testimonies of Latinos living in America...