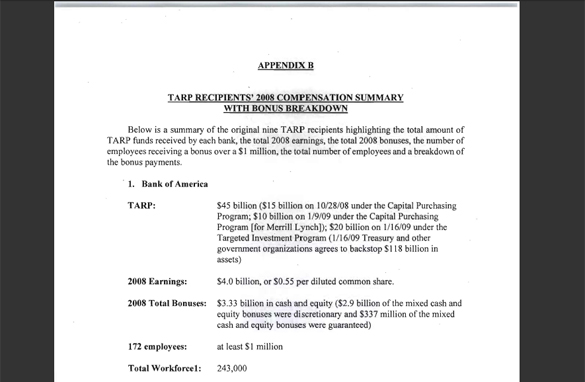 Editor's Note: This featured report entitled "No Rhyme or Reason: The 'Heads I Win, Tails You Lose' Bank Bonus Culture" was originally prepared by New York State Attorney General Andrew M. Cuomo.
AC360°
Tonight we're taking a look at the culture of bonuses on Wall Street. This year, the U.S. financial sector is on track to dole out a record amount in bonuses. We are taking a close look at nine of the original TARP recipients, including Goldman Sachs, JP Morgan Chase, Merrill Lynch, and Bank of America. These financial giants were among the first recipients of assistance from the original TARP Package.
New York State Attorney General Andrew Cuomo released a report updating just how the companies distributed their earnings. This report breaks down where all the money went with the specific amounts of salaries, bonuses and government money (i.e. your tax dollars) for each firm.