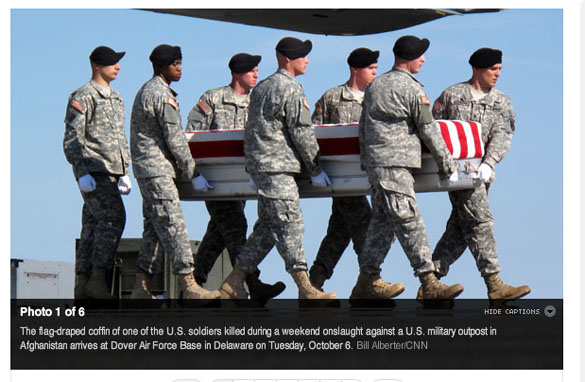 Emanuella Grinberg
CNN
Stephan Mace of the Army's 61st Cavalry Regiment knew the Taliban would be waiting for him when he returned to eastern Afghanistan in September.
During a two-week leave in early September, the 21-year-old specialist sat on his father's couch in Winchester, Virginia, and discussed his concerns over Forward Operating Base Keating in Kamdesh District, a region known as a Taliban stronghold.
"He talked about the village next to the base, that it had 300 Taliban, and they couldn't do anything about it because they were in mosques hiding or with other civilians," says his father, Larry Mace.
Click here to keep reading and view more pictures of remembered fallen heros.