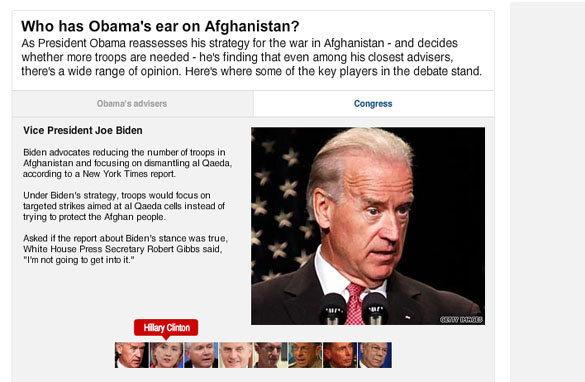 CNN
The flag-draped coffins of at least four U.S. soldiers killed during a weekend onslaught against a U.S. military outpost in Afghanistan were scheduled to arrive Tuesday at Dover Air Force Base in Delaware, the military said.
The bodies will include Sgt. Joshua J. Kirk of South Portland, Maine; Spc. Michael P. Scusa of Villas, New Jersey; Spc. Christopher T. Griffin of Kincheloe, Michigan; and Pfc. Kevin C. Thomson of Reno, Nevada, according to the Air Force mortuary affairs office. The dignified transfer ceremony also might include other fallen service members.
Coverage of the troops' return is allowed with the permission of their families under a policy the Obama administration instituted this year.
Click here to keep reading and find out where some of the key players in the debate stand...