Ready for today's Beat 360°? Everyday we post a picture – and you provide the caption and our staff will join in too. Tune in tonight at 10pm to see if you are our favorite! Here is the 'Beat 360°' pic:
Cheryl Burke and Tom Delay on ABC's "Dancing With The Stars."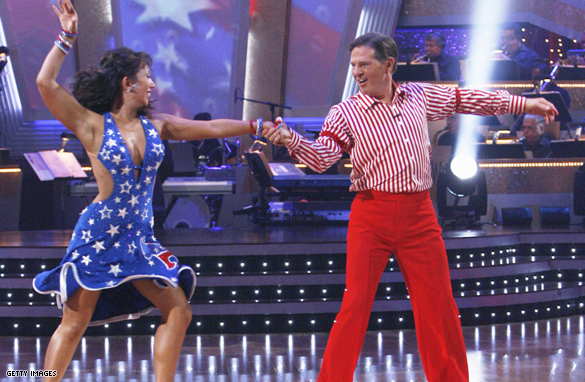 Have fun with it. We're looking forward to your captions! Make sure to include your name, city, state (or country) so we can post your comment.
UPDATE BEAT 360º WINNERS
Staff:
Tom Foreman
"So how long did you work for Letterman?"
Viewer:
Viewers
Richard Hine, New York City
"During rehearsal, Tom Delay explained to Cheryl Burke that the Republican Party was out of step and fractured from within. Come show time, he proved it."
_________________________________________________________________________________