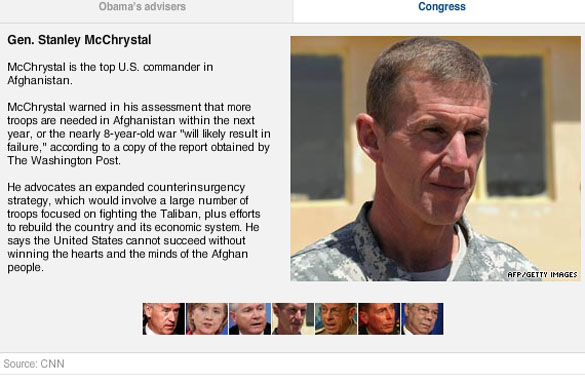 CNN
President Obama is under increasing pressure to decide whether the United States will commit more troops and resources to the conflict in Afghanistan.
On Tuesday, the head of NATO met with the president and endorsed Obama's plan to fine-tune the strategy for Afghanistan before deciding on whether to deploy more troops.
"I agree with President Obama in his approach: strategy first, then resources," Secretary General Anders Fogh Rasmussen said after meeting with Obama at the White House.
Go here to see an interactive with profiles of all of the key players advising President Obama.