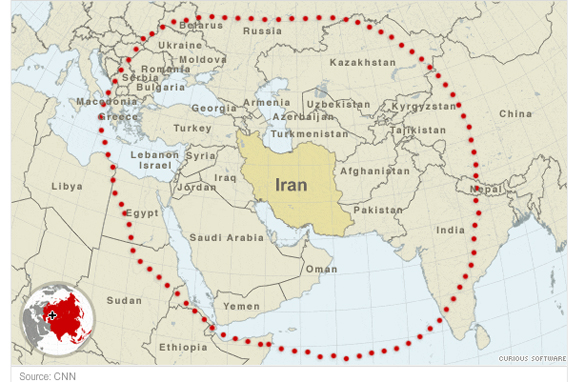 AC360°
Days before a key meeting with Western leaders, Iran test-fired two types of long-range missiles Monday in part of what the Islamic republic called routine military exercises, its state-run media reported.
The tests drew condemnation from France, which noted through its Foreign Ministry that the action comes only a week after Iran revealed the existence of a covert uranium enrichment site.
"These tests can only reinforce the worries of countries in the surrounding region and the international community, especially as Iran is, in parallel, developing a nuclear program, with the existence of a clandestine uranium enrichment site having just been revealed," the ministry said.