Ready for today's Beat 360°? Everyday we post a picture – and you provide the caption and our staff will join in too. Tune in tonight at 10pm to see if you are our favorite! Here is the 'Beat 360°' pic:
Actor George Clooney attends 'The Men Who Stare At Goats' premiere at the Sala Grande during the 66th Venice Film Festival on September 8, 2009 in Venice, Italy.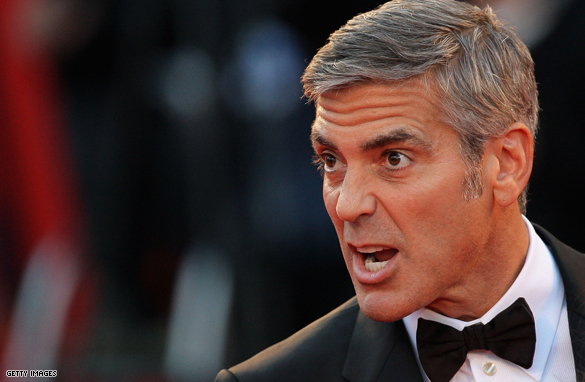 Have fun with it. We're looking forward to your captions! Make sure to include your name, city, state (or country) so we can post your comment.
UPDATE BEAT 360º WINNERS
Staff:
Joneil Adriano
"George Clooney learns that he had lost the "Best Looking TV Doctor" title yet again to Dr. Sanjay Gupta."
Viewer:
Anne, Toronto
"Mamma mia! George Clooney suffers the aftereffects of Italian botox."
_________________________________________________________________________________