Photos by AC360° Producer Joneil Adriano
Gary Tuchman and AC360º Producer Joneil Adriano were in Lewisburg, Pennsylvania where they met with town hall goers: supporters and opponents of health care reform alike.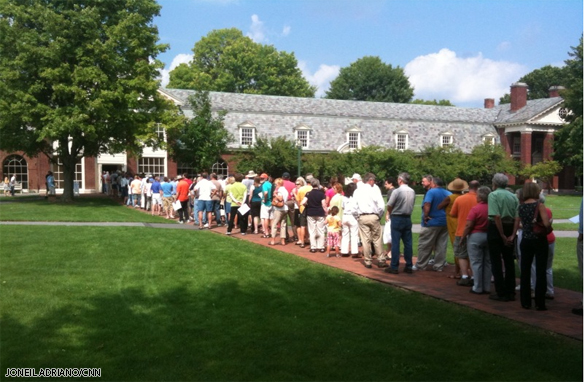 An hour before it began, the line to get into the town hall already snaked across the quad.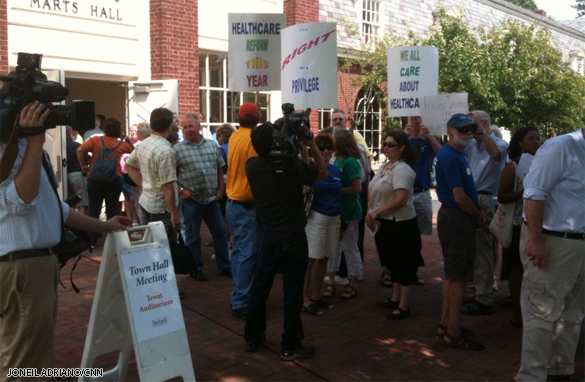 Health care proponents also showed up in force.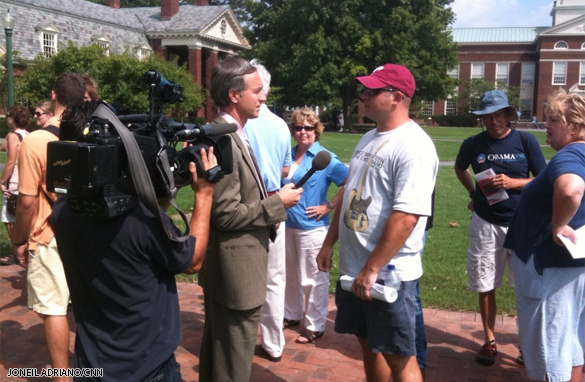 Gary Tuchman interviews a town hall participant.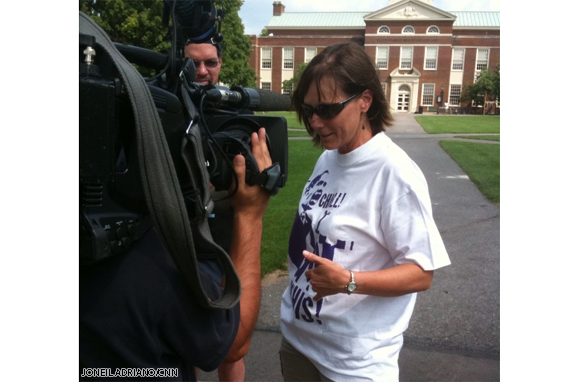 Another Obama supporter in attendance.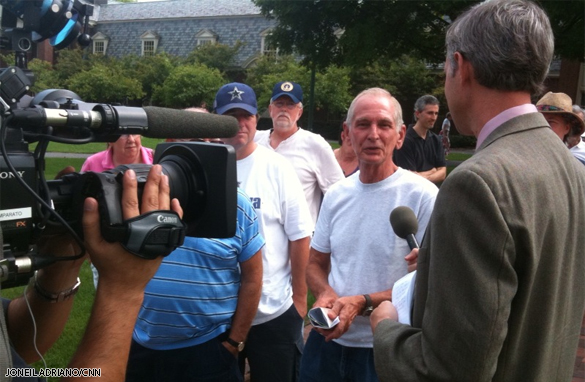 Opponents of health care reform like this man once again showed up en masse.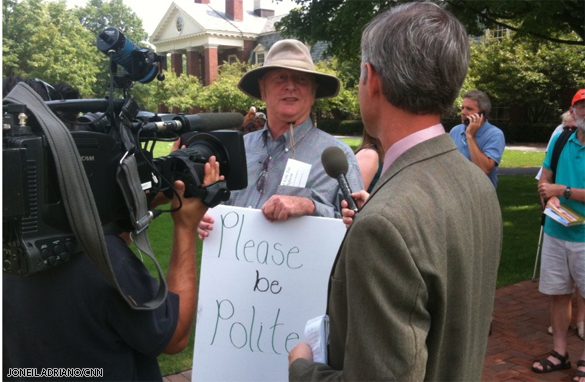 A plea for civility.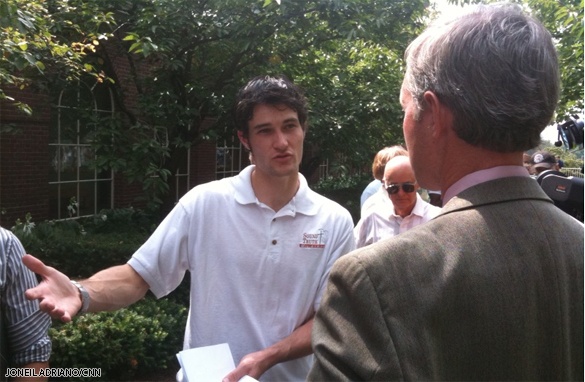 This health care reform opponent is worried about the costs to taxpayers.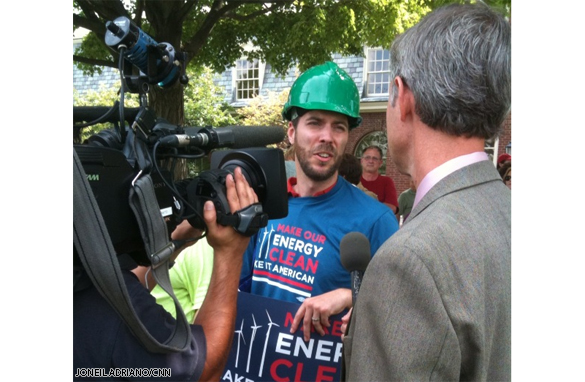 Not all participants came to discuss health care reform.