Ready for today's Beat 360°? Everyday we post a picture – and you provide the caption and our staff will join in too. Tune in tonight at 10pm to see if you are our favorite! Here is the 'Beat 360°' pic:
Treasury Secretary Timothy Geithner testifies before the House Financial Services Committee on Capitol Hill July 24, 2009. (Photo by Chip Somodevilla/Getty Images)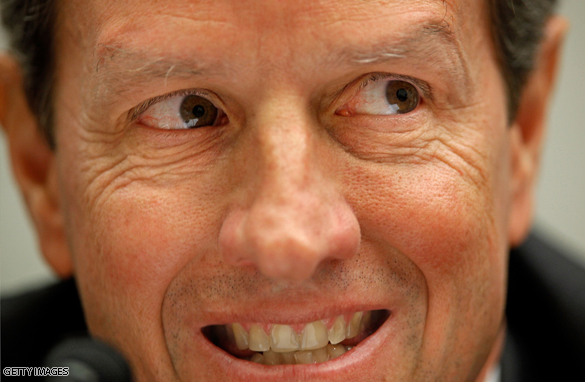 Have fun with it. We're looking forward to your captions! Make sure to include your name, city, state (or country) so we can post your comment.
UPDATE – BEAT 360 WINNERS:
Staff Winner:
Jay Kernis
For the last time, it's Geit-ner, not Geith-ner!
Viewer Winner:
Joseph Murphy, San Francisco, CA
Secretary Timothy Geither just BEFORE he is told that the tax on Medical Marijuana is only going to help the State of California.