Editor's Note: In 1991, Troy Davis was sentenced to death for the murder of off-duty police officer Mark MacPhail. But since then, seven of nine witnesses recanted their original testimony. Today, the Supreme Court granted Davis' request that his execution be delayed as he attempts to prove his innocence. Gary Tuchman reports on the story tonight on AC360° at 10p ET. Below are behind the scenes photos of Gary reporting for this story.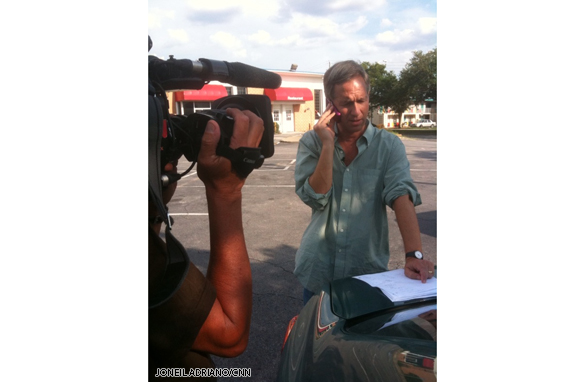 Gary Tuchman on the phone with Troy Davis, who has been in prison for 18 years.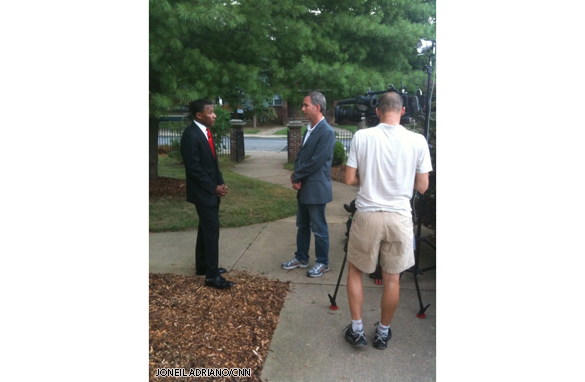 Talking with Rev. Derrick Johnson, who convinced Troy Davis to surrender. This interview is the first time Johnson is publicly discussing his involvement in the case.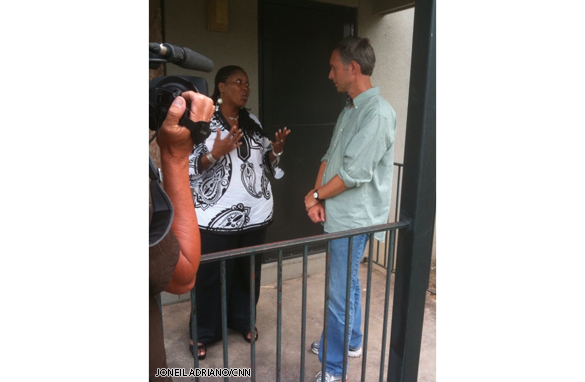 Gary speaks with Tanya Johnson, a witness who withheld information at the trial.  Johnson says she withheld information because she feared retribution from the person she believes may have actually committed the crime.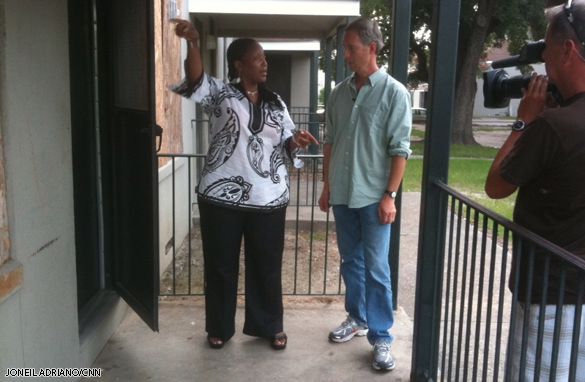 Gary speaks to Tanya Johnson.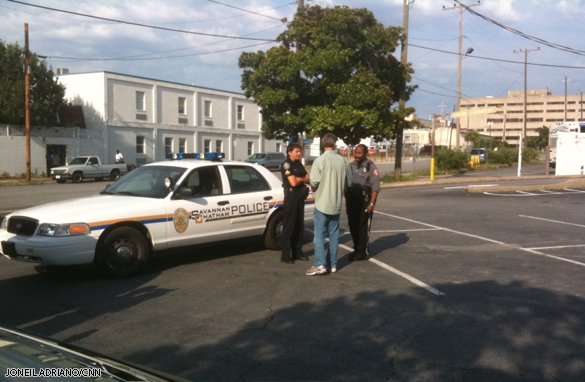 Talking to a police officer who ordered our crew off of the bus station property.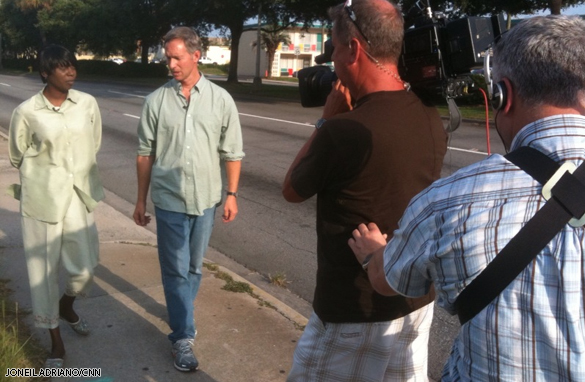 Gary with Troy Davis' sister, Martina Davis-Correia.