Program Note: The first African-American President visited Ghana this past week and Anderson Cooper tagged along for the journey. Here are a few snapshots from the trip. For more on the President's historic visit, tune in to AC360° tonight 10p ET.
AC360°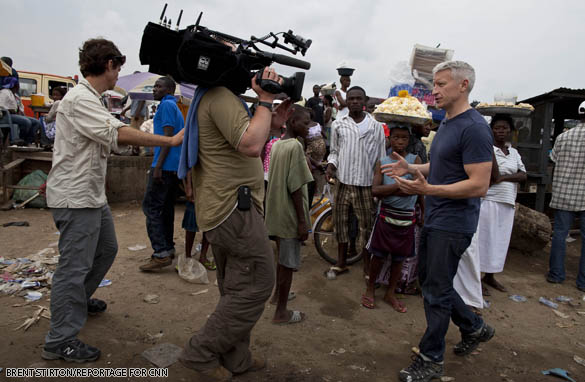 Anderson shooting a segment in Ghana.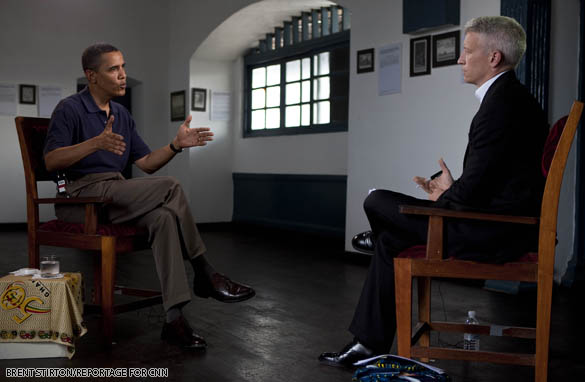 President Obama and Anderson talk during their sit-down interview.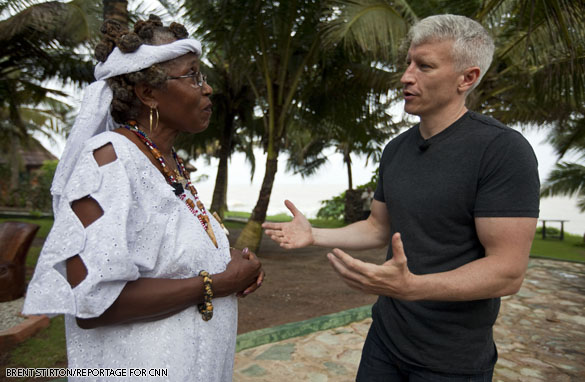 Anderson talks with Mrs. Imahkus Okofo, who used to live in the United States, at a former Slave Fortress on the Cape Coast of Ghana ahead of President Obama's visit to Ghana.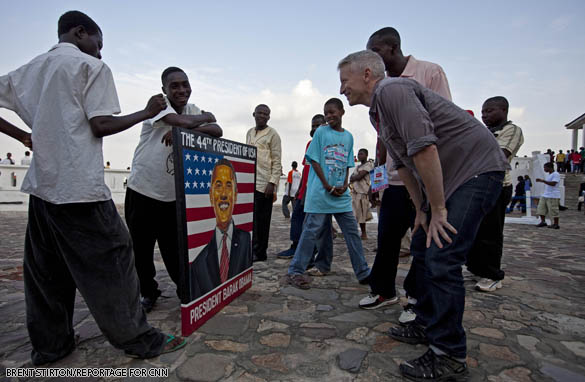 Anderson bends down to look at a poster welcoming President Obama to Ghana.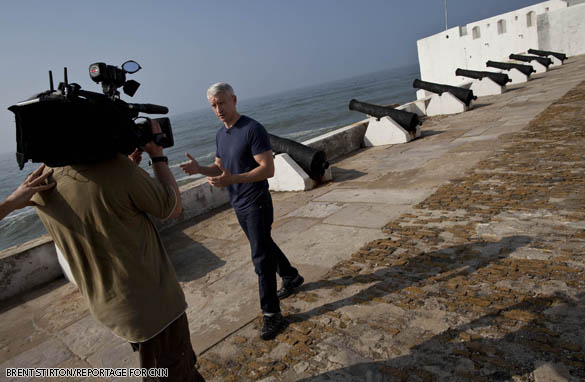 Anderson shoots a segment on the Cape Coast of Ghana.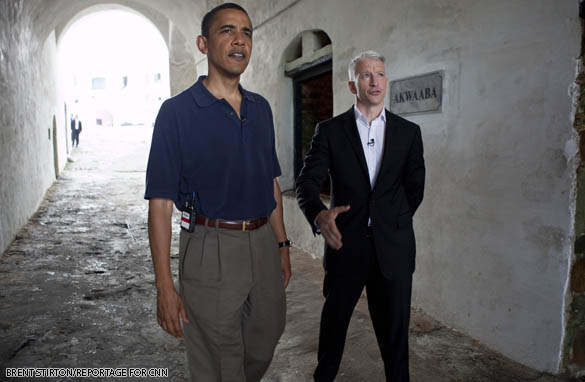 Anderson and President Obama talk on the grounds of the Cape Coast Castle in Ghana.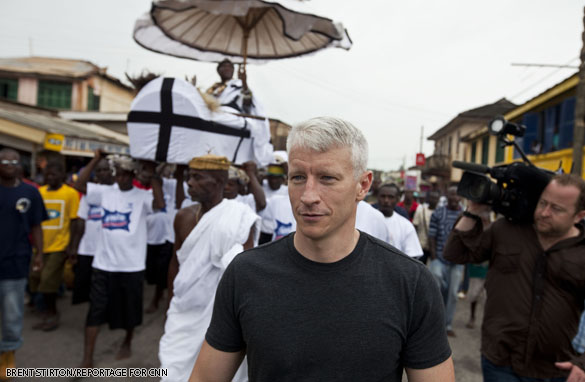 Anderson walks by a parade celebrating the appointment of a new official on the Cape Coast of Ghana.