Program Note: President Obama makes his first official trip to Ghana today. He is the first African-American President to visit the African continent. Anderson sits down with President in Ghana to talk about the significance of his trip and the President's own African history. Tune in tonight for more from Anderson next week for the interview. AC360°, 10 p.m. ET.
Charlie Moore
AC360° Senior Broadcast Producer
These pictures were taken at the Cape Coast Castle in Ghana, which was used in the trans-Atlantic slave as the final departure point for slaves bound for the western hemisphere. Thousands of slaves were held in the dungeons of the castle before being transferred to boats. More on the slave trade next week during our special, "President Obama's African Journey."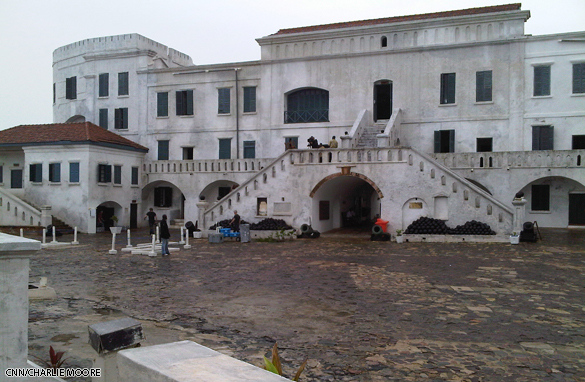 The courtyard of the Cape Coast Castle.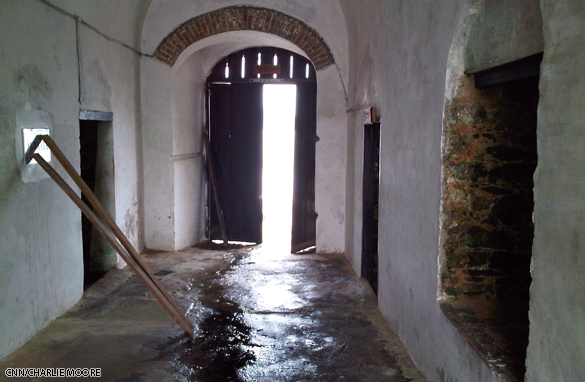 The "door of no return." Slaves would exit this door and board ships bound for the western hemisphere.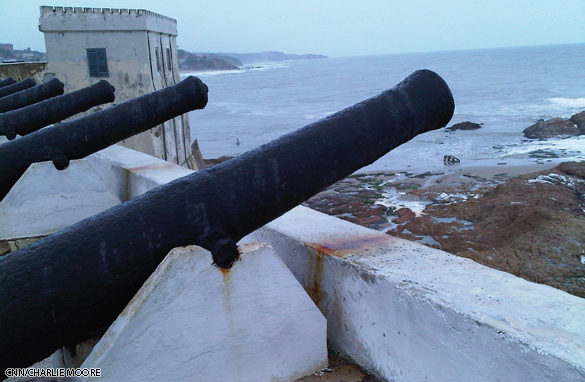 The castle was fortified from attack.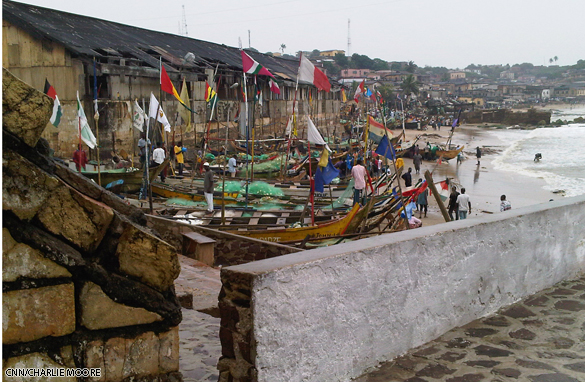 Fishing boats just outside castle on the coast of Ghana.