Program Note: Tune in tonight to hear more from David Mattingly on AC360° at 10 p.m. ET.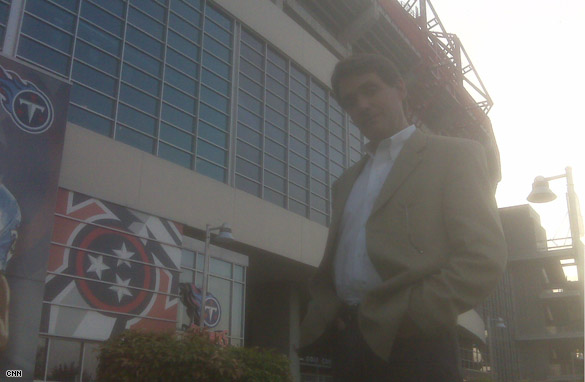 CNN's David Mattingly outside LP Field in Nashville.
David Mattingly | BIO
AC360° Correspondent
If LP Field in Nashville had a roof on it, then Steve McNair would have blown it off. I walked through the stadium talking to fans who had gathered to remember him after his scandalous death.
Everyone told me they are saddened by the lurid details of his personal life, but want to remember him as the star quarterback who took them to a Super Bowl.
Some memories can't be tainted.