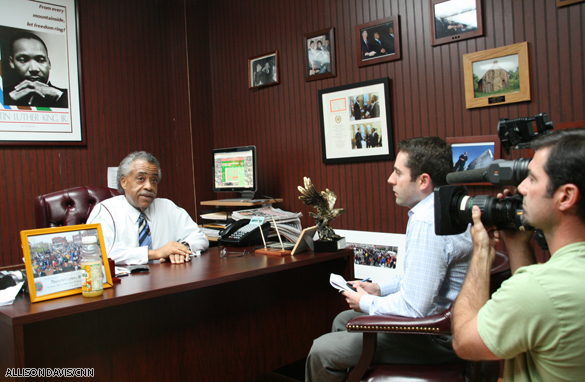 Producer Chuck Hadad sits with Rev. Al Sharpton in the office of Sharpton's Harlem headquarters.
Editor's Note: AC360° Producer Chuck Hadad tagged along with Rev. Al Sharpton as he planned and attended today's memorial honoring Michael Jackson at the historic Apollo Theater in Harlem. Here are some snapshots from the day.
Chuck Hadad
AC360° Producer
Right now, I'm riding shotgun with the ringmaster of the Michael Jackson media circus... Actually, to be more exact, I'm riding in the backseat.
We're on our way to the Apollo Theater in Reverend Al Sharpton's SUV and "the Rev," as his staff and others call him, has allowed 360° virtually unfettered access to every behind the scenes meeting, every phone call, every Facebook message, every text message and even every tweet.
With a story as fast-moving as the mystery and drama over Michael Jackson's death, managing this circus is a full-time job.
We started with Sharpton at dawn after he'd landed on a red-eye flight back from LA. He was on his way to do a segment with "Good Morning America," the first of 7 interviews before noon.
Sharpton has fielded calls from Jackson family attorney L. Londell McMillan on how to handle media questions about the custody of Jackson's kids and texted Spike Lee about today's tribute at the Apollo Theater.
Critics of Sharpton's involvement in Michael Jackson's case have called him an opportunist at best and at worse, well, this is a family website.
When I asked Sharpton about the criticism and why his time wouldn't be better spent lending his fame to a person or cause that isn't already dominating the headlines, he sounded a familiar refrain: it is important to secure the legacy of Jackson as not only a musical icon but civil rights icon.
But it goes beyond that. Sharpton says he's like the campaign manager of a candidate in the throes of a heated election, with both delicate and inflammatory issues to be managed, including controversies over allegations that Jackson abused prescription drugs, to his meaning of his will, to the custody of his children. In all these stories, the message needs to be managed.
Sharpton says he's working not only to get Michael Jackson his due, but to help the Jackson family navigate the storm created by Michael's death.
What's your take on it all?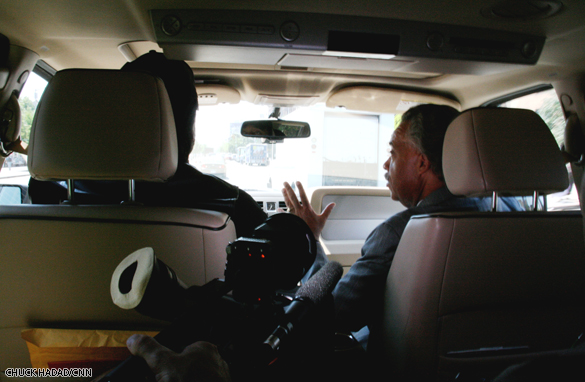 Al Sharpton on his way to the Apollo Theater.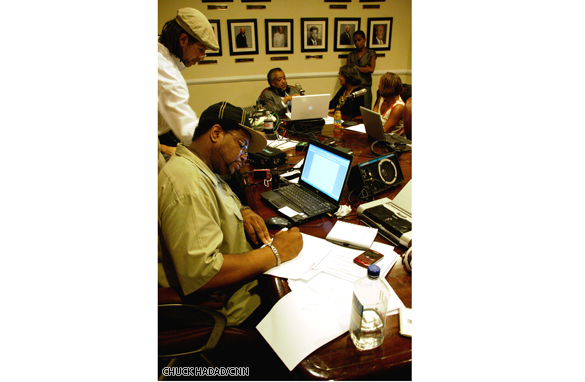 Al Sharpton and company host his daily radio show inside the Apollo Theater.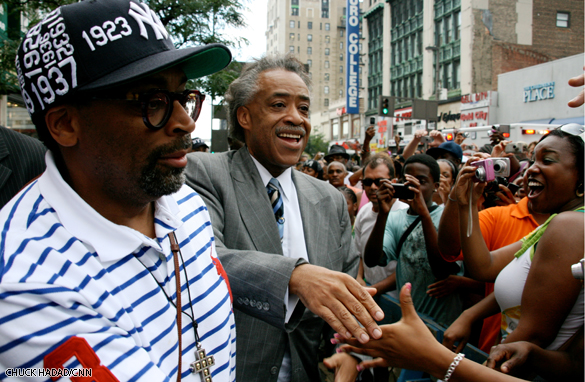 Al Sharpton and Spike Lee do some glad-handing outside the Apollo Theater.