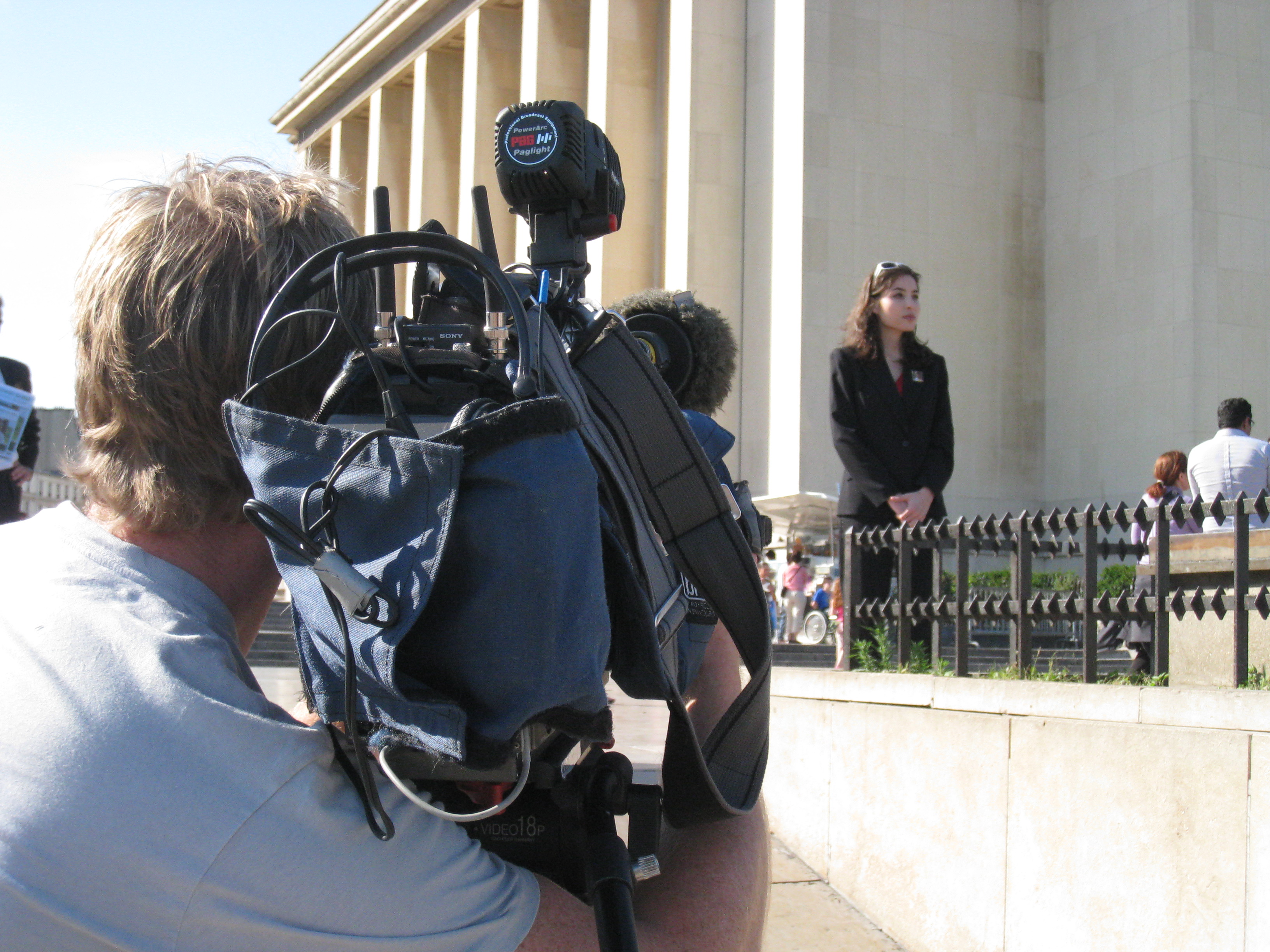 Photojournalist Beau Molloy shoots b-roll of Roxana by the Eiffel Tower.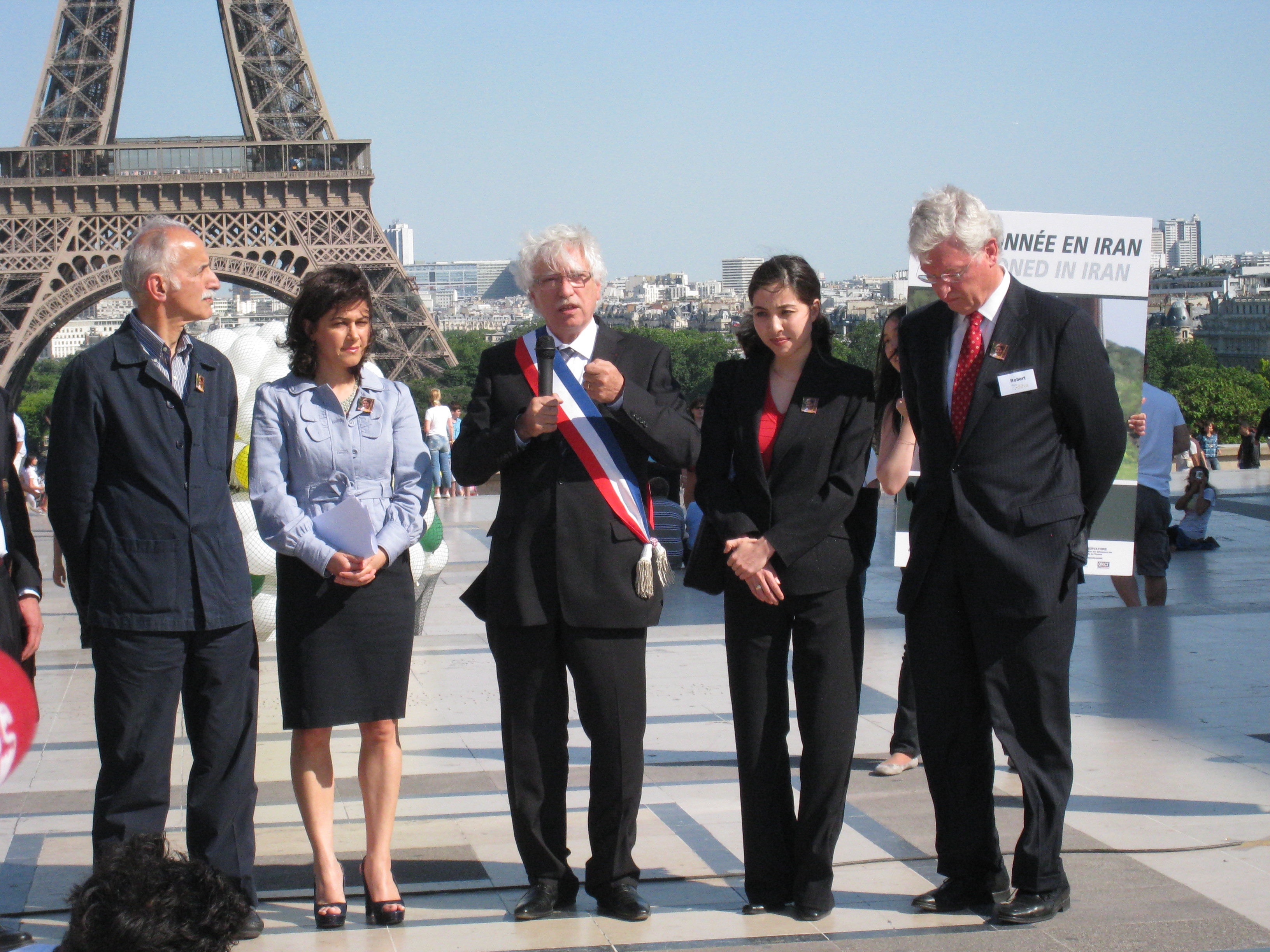 Roxana Saberi holds a memorial event in front of the Eiffel Tower to mark 1 year in prison for her former cellmate Silva Harotonian.
Brittany Harris
AC 60º Producer
Could I zip from London to Paris to produce Anderson's interview with Roxana Saberi, the Iranian-American journalist recently released from a Tehran prison?
That's the question I got from New York last week, and that's how I came to be aboard the 9:26am Eurostar this morning, a high-speed train that makes the trip from London to Paris in just over two hours. Photojournalist Beau Molloy, engineer Alex Platt and I headed straight to a press conference Roxana was holding.
Saberi was calling attention to her former cellmate in Iran, Silva Harotonian, who marks one year in prison today. Afterward, we shot a ceremonial event and video of Roxanna in front of the Eiffel Tower video, as Anderson made his way from vacation to Paris to interview her the next morning.
Now we're getting settled at the Paris bureau, setting up Anderson's live shot for tonight and deciding what to order for dinner. (I wanted something authentically French but got overruled by sushi fans). It's going to be a beautiful shot tonight... from the Paris bureau's excellent location right on the Champs Elysees, with the Arc de Triomphe lit up behind Anderson.
And we have lots of caffeine on hand, since AC360 is on at 4am Paris time... As soon as we finish tonight's live shot, we'll begin to set up for the interview with Roxana. Sleep is less important when work is so exciting, and I figure we can always nap on the Eurostar on the way home.