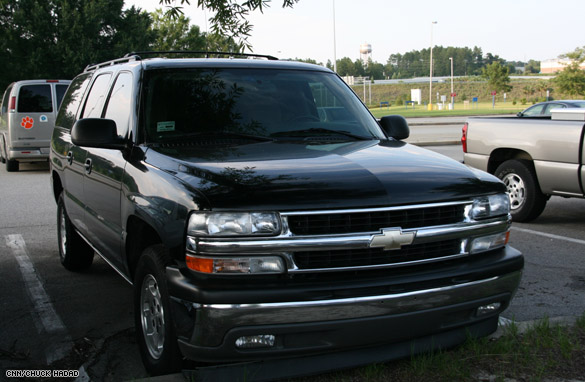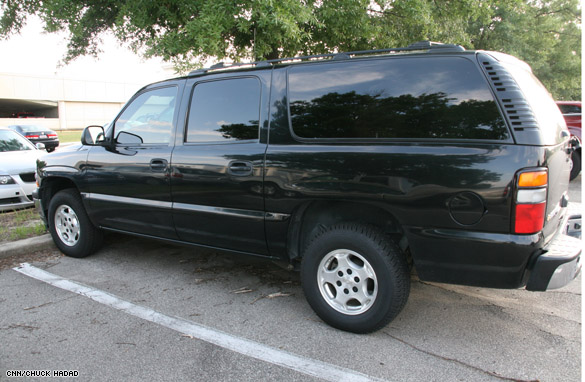 The South Carolina Law Enforcement Division vehicle believed to have been driven by Gov. Sanford to the airport.
Chuck Hadad
AC360° Producer
Our search for South Carolina Governor Mark Sanford has led us to the airport in Columbia, South Carolina and to this vehicle, a black Suburban.
Reports of where the Governor has been have varied widely since he went missing last Thursday. Finally, on Monday, his office issued a statement saying he was hiking on the Appalachian Trail.
Wherever he disappeared to, state officials acknowledge that he borrowed a South Carolina Law Enforcement Division (SLED) vehicle to get there.
CNN now believes that he drove to this airport and boarded a flight and this Suburban is the vehicle that got him here.
I'm standing next to the Suburban, and inside it, I'm seeing shorts, a sleeping bag, sunblock, sneakers and a canvas bag..
Which is puzzling... If you're on a camping trip, why would you leave items like that behind in the car?