Program Note: Tune in tonight for special coverage of World Refugee Day tonight at 10 p.m. ET. And learn more about how you can help by visiting Impact Your World.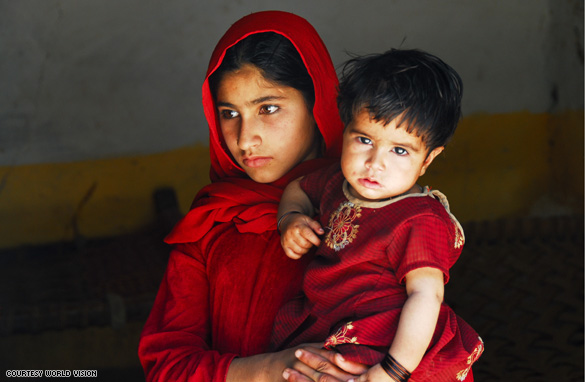 Saima, age 12, carrying her 10-month-old sister Sana. They walked 20 kms across mountain paths to escape fighting in their village.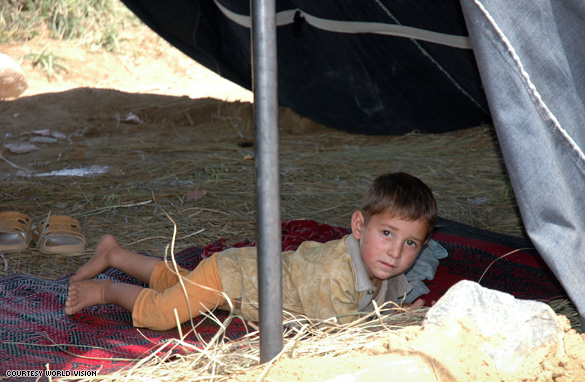 A displaced child in the Chota Lahore camp, Swabi District, Pakistan.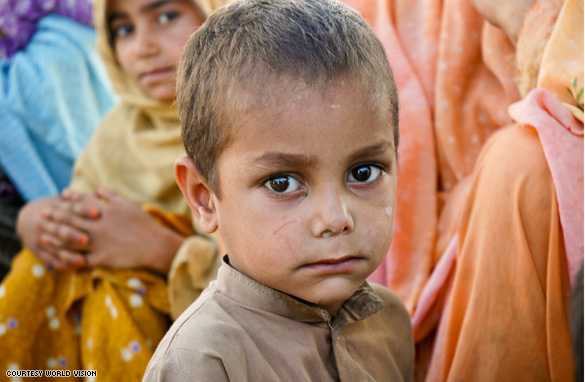 This child, weary and pale, has lost his appetite after a long journey away from home. His mother, Khanum Jan (age 23) worries for her nine children: "Added to our miseries I do not understand the reason why my children have lost their appetite," she frets.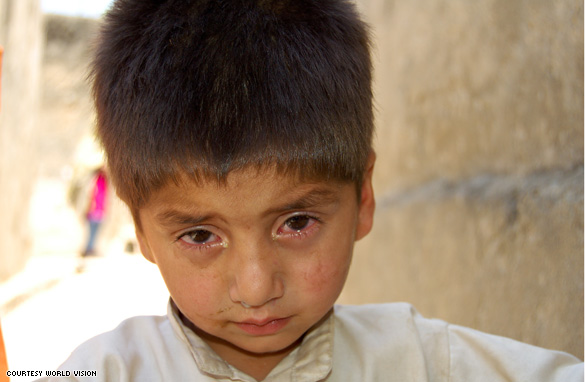 Many children in the IDP camps have eye infections due to the hot weather and the unsanitary environment in which they now live.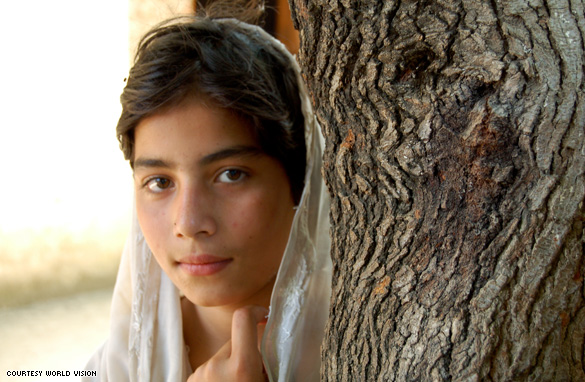 A displaced girl now living in a host community, facing everyday challenges.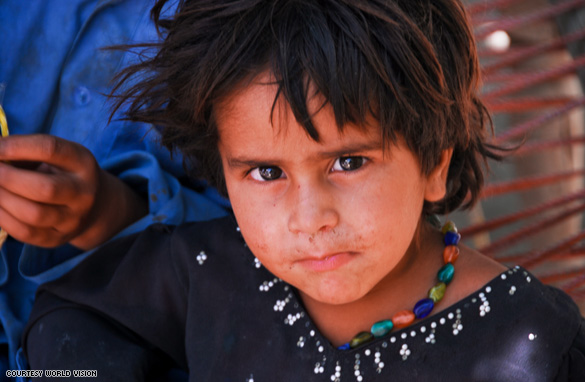 Imam, one of 37 others that fled fighting and took refuge in Rizwar Ali's home.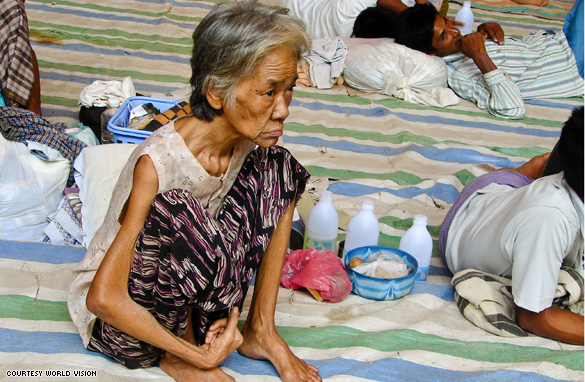 Displaced woman affected by Cyclone Nargis, Myanmar