Ready for today's Beat 360°? Everyday we post a picture – and you provide the caption and our staff will join in too. Tune in tonight at 10pm to see if you are our favorite! Here is the 'Beat 360°' pic:
Federal Reserve Board Chairman Ben Bernanke sits at the witness table while participating in a House Budget Committee on Capitol Hill June 3, 3009 in Washington, DC. The committee is hearing testimony from Chairman Bernanke on the outlook of the US economy. (Photo by Mark Wilson/Getty Images)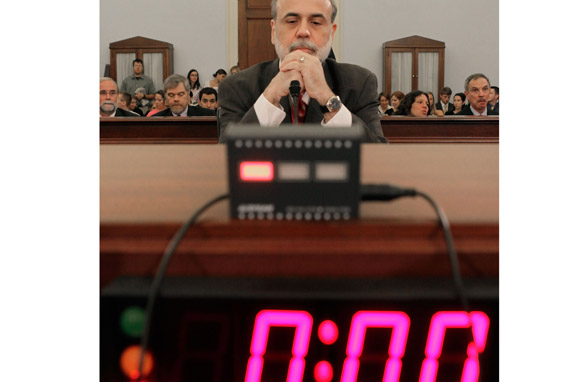 Have fun with it. We're looking forward to your captions! Make sure to include your name, city, state (or country) so we can post your comment.
__________________________________________________________________________________