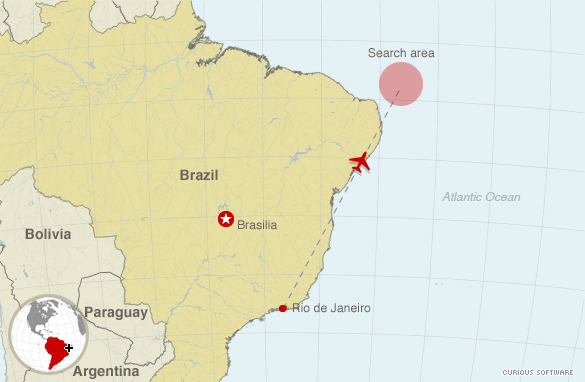 CNN
Three commercial ships were expected to arrive Tuesday at an Atlantic Ocean debris field that may be connected to an Air France jet that disappeared Monday with 228 people on board, Brazilian aviation officials said.
Earlier Tuesday, searchers found an airplane seat, an orange life vest, small white fragments, an oil drum and signs of oil and kerosene about 700 kilometers (435 miles) northeast of the Fernando de Noronha archipelago, Brazilian Air Force spokesman Jorge Amaral said.
There was not enough material to officially say it is wreckage from Flight 447, Amaral said.