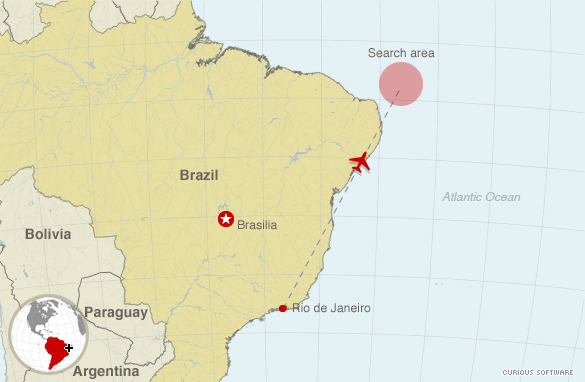 CNN
The jet carrying 228 people from Rio de Janeiro, Brazil, that disappeared overnight as it entered an area of strong turbulence probably crashed into the Atlantic Ocean, the CEO of Air France said Monday.
The first three hours of what was to have been an 11-hour flight appear to have been uneventful, CEO Pierre-Henri Gourgeon said.
But about 4:15 a.m. Paris time, Flight 447's automatic system began a four-minute exchange of messages to the company's maintenance computers, indicating that "several pieces of aircraft equipment were at fault or had broken down," he said.