Ready for today's Beat 360°? Everyday we post a picture – and you provide the caption and our staff will join in too. Tune in tonight at 10pm to see if you are our favorite! Here is the 'Beat 360°' pic:
U.S. Vice President Joe Biden leans over to say something to federal Judge Sonia Sotomayor after President Barack Obama said that Sotomayor is his choice to replace retiring Justice David Souter on the Supreme Court during an announcement in the East Room of the White House May 26, 2009 in Washington, DC.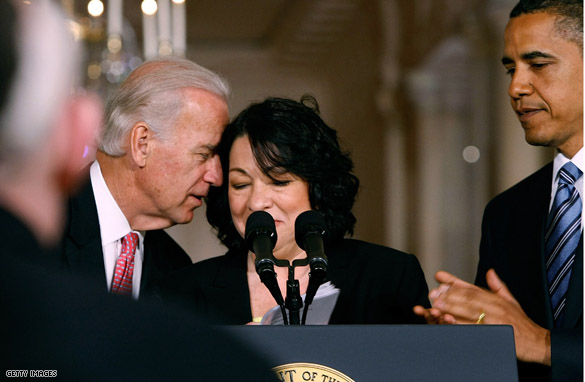 Have fun with it. We're looking forward to your captions! Make sure to include your name, city, state (or country) so we can post your comment.
__________________________________________________________________________________