Program Note: Tune in tonight to hear Randi Kaye's report on what happened to Michael Vick's dogs on AC360° at 10 p.m. ET.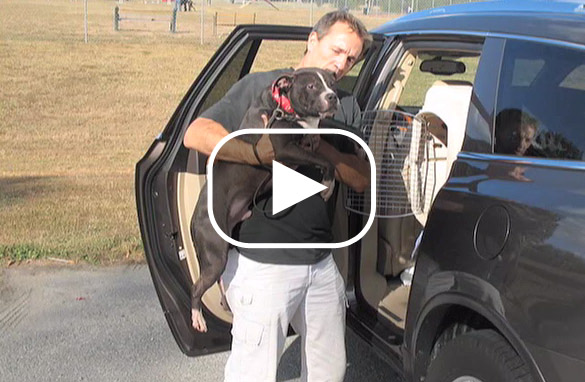 The organization BAD RAP (Bay Area Doglovers Responsible About Pit Bulls) was formed in 1999 to rescue and redeem American pit bull terriers. The organization helps Bay Area residents adopt Pit Bulls and uses training sessions designed to socialize dogs and make them suitable for life as a pet. After fighting pit bulls were taken from football star Michael Vick's Bad Newz Kennels, BAD RAP took part in evaluating, training and finding homes for the dogs. Watch this video of some of the dogs that were originally owned by Michael Vick.
Go to the BAD RAP web site to see a timeline of the dogs' healing process.