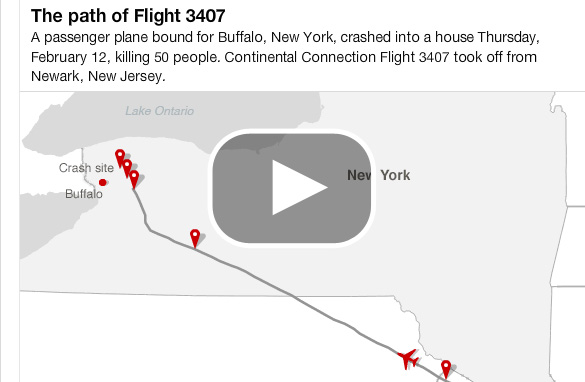 The pilot of a doomed plane that crashed, killing 50 people, said "Jesus Christ" and "We're down," seconds before the plane hurtled from the night sky into a house outside Buffalo, New York, in February.
The last sounds heard in the cockpit were First Officer Rebecca Shaw saying "We're" and then screaming at 10:16 p.m. on February 12, according to a transcript of the cockpit recording.
Seconds earlier, the pilot, Capt. Marvin Renslow, said, "Jesus Christ," as a sound "similar to stick shaker" was heard, the transcript said. Renslow said, "We're down," and a thump was heard before Shaw said, "We're" and screamed.
We'll have more on the cockpit recordings on AC360° at 10 p.m. ET.