Ready for today's Beat 360°? Everyday we post a picture – and you provide the caption and our staff will join in too. Tune in tonight at 10pm to see if you are our favorite! Here is the 'Beat 360°' pic:
Treasury Secretary Timothy Geithner chats with former Secretary of State Madeleine Albright as former Secretary of State Colin Powell talks on his cell phone prior to the annual White House Correspondents' Association gala dinner on May 9, 2009. (Source: Getty Images)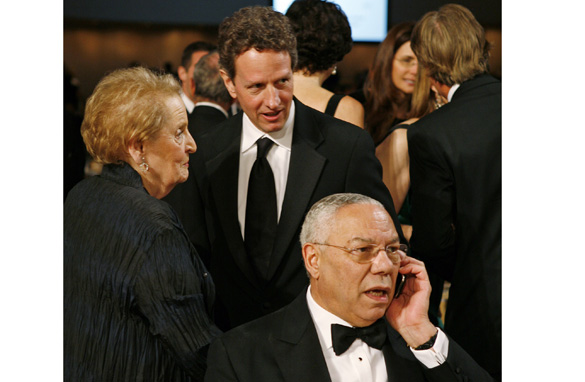 Have fun with it. We're looking forward to your captions! Make sure to include your name, city, state (or country) so we can post your comment.
__________________________________________________________________________________