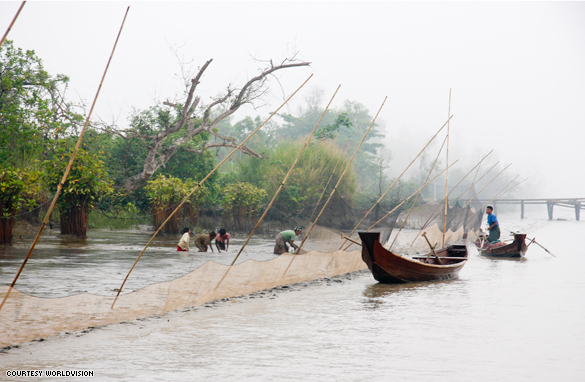 Villagers begin their day before sunrise, waking up to catch fish to sell at the local market and feed their families. The majority of the population in Myanmar's Delta region is dependent on fishing for their survival.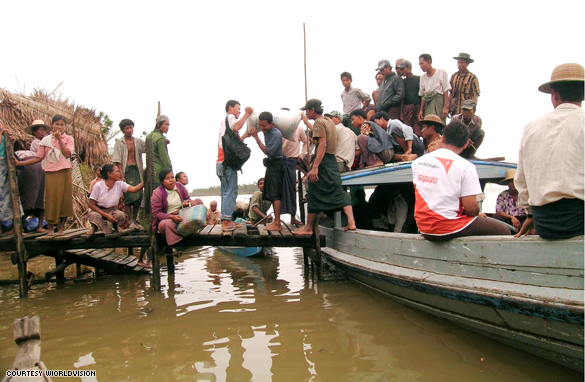 World Vision relief workers travel from village to village to distribute emergency supplies. In the months following the storm, there was often not enough land in the water-logged country to distribute supplies, so aid agencies would travel by boat.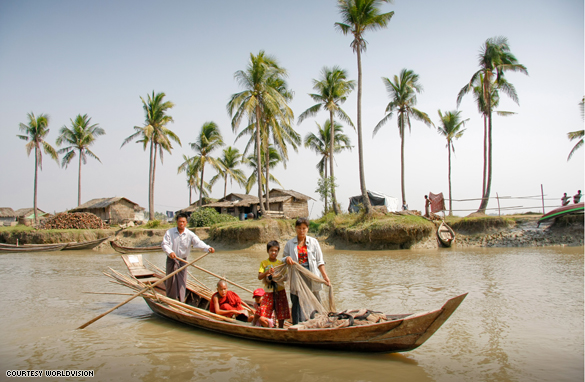 Ma Nge Ma, 40, lost her husband, three children, and everything they had saved for 15 years in Cyclone Nargis. Here, she fishes with her brother and her three surviving children to try to provide food for her family. World Vision provided boats and nets to help many families like Ma's earn a living.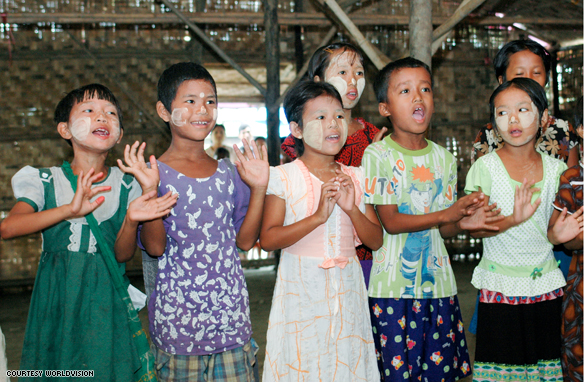 Children, wearing the traditional tanaka face paint, sing together at a Child Friendly Space in Myanmar. World Vision set up 108 Child Friendly Spaces serving nearly 17,000 children throughout the cyclone-affected country. The spaces help children work through their fears after surviving a disaster like Cyclone Nargis.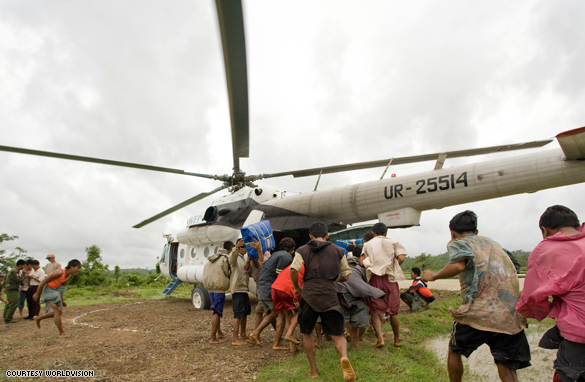 Tarpaulins from World Vision are offloaded from a World Food Program helicopter in Myanmar. More than 80 percent of the buildings in the cyclone-affected Delta region sustained heavy damages.