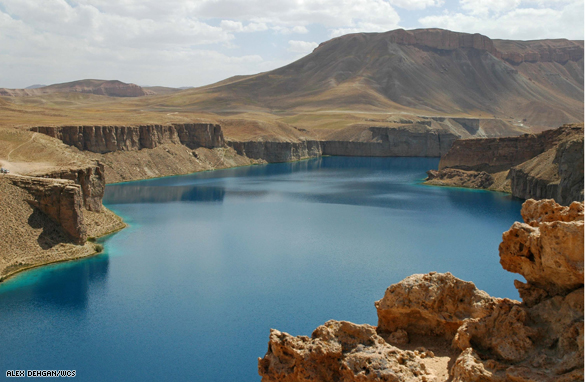 Lake Kara is the largest of the six lakes in Band-e-Amir national park.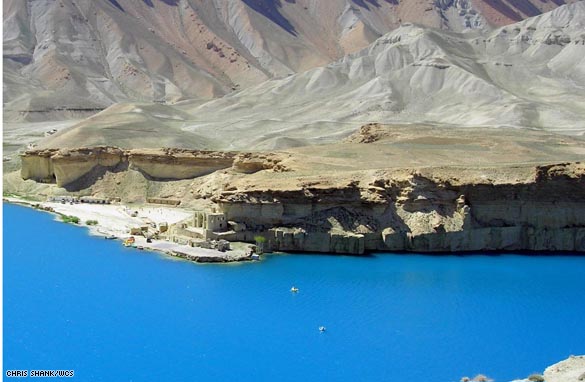 Another lake in the park.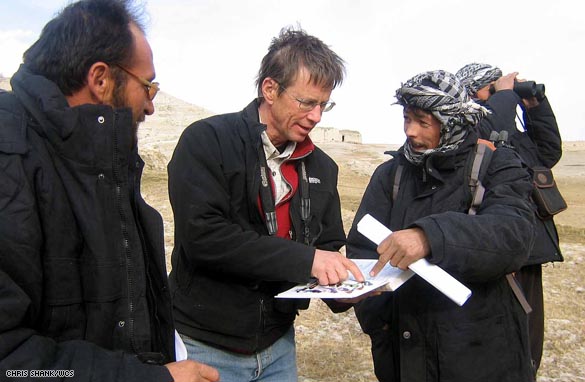 Wildlife Conservation Society's scientist Chris Shank with two Afghan park guards.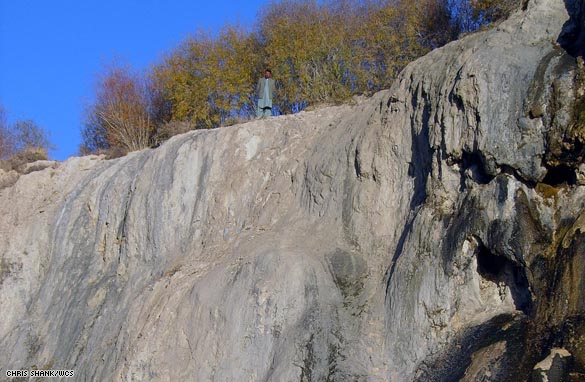 A person stands at the top of one of the travertine dams that make up the series of six lakes.
To learn more about the park, go here.