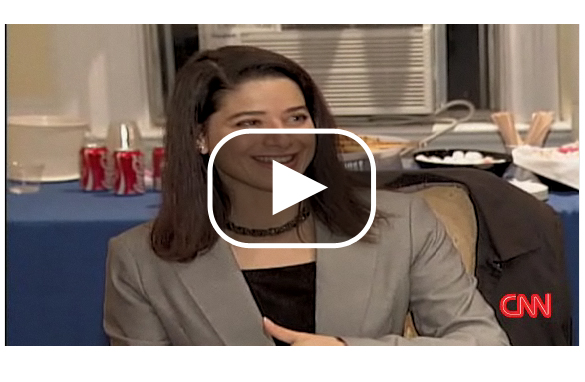 Alyssa Caplan
AC360° Staffer
If you've ever wondered how we prepare guests at AC360°, here is your chance to find out! I want to share the chatter that took place as I prepared for a segment last Thursday when we were doing a live show from Hofstra University.
We set out to tell the stories of the individuals behind the headlines and offer practical survival advice. College students are no less immune from the challenges of the recession than the rest of the world. The students I met at Hofstra shared stories that were both heartwarming and sobering as they discussed mounting student debts and juggling jobs on top of studies to help ease the financial stress on their families.
We picked five students that were representative of a collective student body to ask questions to our expert guests: Frans Johansson, author of "The Medici Effect" & Innovation Consultant & Donna Rosato, Sr. Writer, MONEY Magazine.
The conversation you'll see here unfolded before I walked them outside through the crowd to Anderson and the crew for their segment.