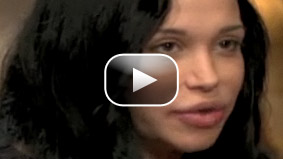 The mother of octuplets, whose story has sparked controversy around the world, rejects suggestions that she may not be able to care adequately for all 14 of her children and that her decisions have been selfish.
"I'm providing myself to my children," Nadya Suleman told NBC in her first interview. "I'm loving them unconditionally, accepting them unconditionally, everything I do. I'll stop my life for them and be present with them and hold them and be with them. And how many parents do that? I'm sure there are many that do, but many don't. And that's unfortunate. And that is selfish."
NBC's "Today Show" ran a portion of the interview Friday.
Suleman, a 33-year-old single mother, had the octuplets through fertility treatments, while already having six young children and no clear source of income.