Remember this house? It was the only beachfront house standing in Gilchrist, Texas after Hurricane Ike.
They still don't have power, but that didn't stop the owner, Pam Adams, from sprucing it up for the holidays.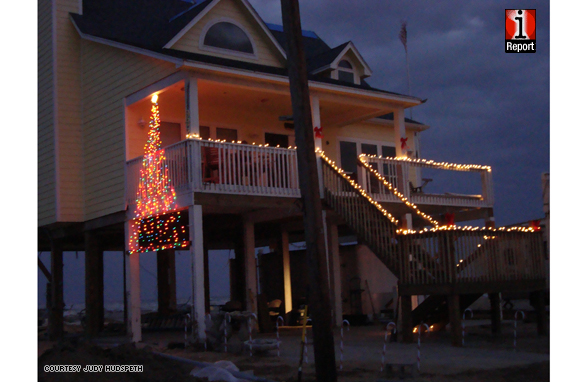 Pam's sister, Judy Hudspeth, sent in this picture of the house decorated with generator-powered Christmas lights and a tree.
See more pictures of the house and other iReports at iReport.com.