Ready for today's Beat 360°?
Everyday we post a picture – and you provide the caption and our staff will join in too.
Tune in tonight at 10pm to see if you are our favorite!
Here is the 'Beat 360°' pic:
President-elect Barack Obama sits with former Vice President Al Gore after a private meeting at Obama's transition office on December 9, 2008 in Chicago, Illinois.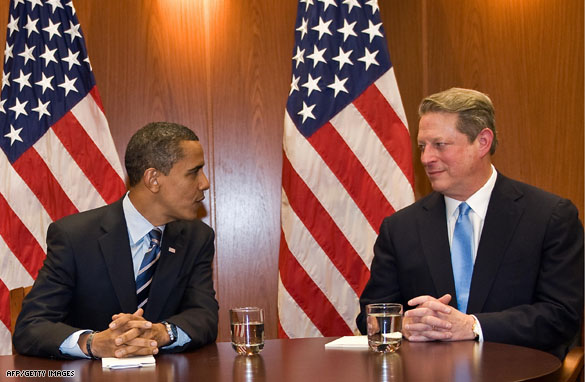 Have fun with it. We're looking forward to your captions!
Make sure to include your name, city, state (or country) so we can post your comment.
________________________________________________

But wait!… There's more!
When you win 'Beat 360°' not only do you get on-air prime-time name recognition (complete with bragging rights over all your friends, family, and jealous competitors), but you get a "I Won the Beat 360° Challenge" T-shirt!