Program note: See the full report from Ismael Estrada and Gary Tuchman on AC360 tonight at 10pm ET.

[cnn-photo-caption image=http://i2.cdn.turner.com/cnn/2008/images/12/01/art.palin.chambliss.jpg]
Ismael Estrada
AC360° Producer
There is no denying Sarah Palin had star power during her run with John McCain for the White House. But close to one month after the election, does she have staying power?
Georgia Senator Saxby Chambliss is banking that she has enough spark and energy to keep him in the Senate and get people to the polls for a special run-off election in Georgia tomorrow.
We covered many of the Alaskan Governor's events on the campaign trail and people who attended her events loved her.
Four weeks later, nothing has changed. At 4 stops in Georgia today, Sarah Palin was the draw. She drew the biggest applause, most of the crowd was there to catch a glimpse of a possible rising star in the Republican party.
If it wasn't for the giant Saxby signs everywhere, you'd swear this was a Sarah Palin rally.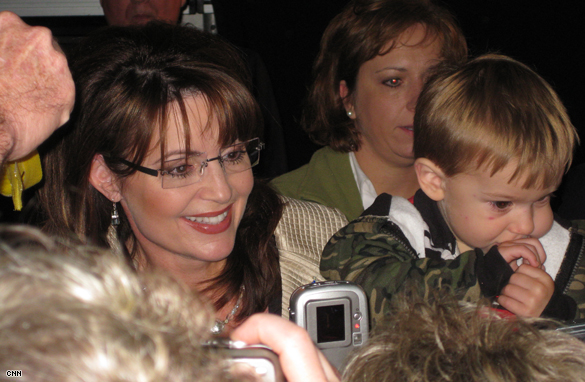 What's the attraction? Same things we've heard for a few months now.
Many say she's a more regular person than most politicians, that they love what they call her conservative values. One question we had for Senator Chambliss: Would he support Sarah Palin for a presidential run in 2012 like many in the crowd would?
"Whatever she wants," was his response.