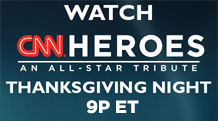 Program Note: CNN Heroes received nearly four thousand submissions from 75 countries. A Blue Ribbon Panel selected the Top 10 CNN Heroes for the year, and over 1 million of you voted for your CNN HERO OF THE YEAR
WATCH CNN HEROES: AN ALL-STAR TRIBUTE
A Global Celebration: Thanksgiving Night at 9p ET


____________________________________________________________________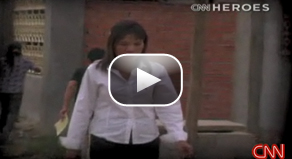 Phymean Noun offers children who work in Phnom Penh's trash dump a way out through free schooling and job training.
Nabiha Henein
Nominated Phymean Noun | HER STORY
First I would like to express my gratitude to CNN for the great exposure and recognition you give to those ordinary people who truly make a difference in our lives. Yes, I am extremely happy and proud to have nominated Phymean Noun to be one of your heroes and know that she has made it to the top 10 finalists of 2008. She is definitely my hero. As an Adult ESL Instructor working for Toronto District School Board for the last 17 years, I usually come across many interesting people from different cultures with great stories to tell and I just listen.
Phymean impressed me the most because of the extraordinary challenge she had to face at an early age. Her courage and persistence are amazing. Despite the hardship she went through as a child growing up in Cambodia during and after the war, and despite the loss of her only companion, her mother, to cancer at the age of 15, she kept going. She tried so hard to finish her school, look after her niece and then get a job. But then her amazing compassion on those children who live on garbage dumps and her determination to save them from the heaps of garbage and provide them with education, housing and health care has made her an instant hero to me.
I was really struck by her vision and by her powerful spirit that is gentle yet strong enough not to let circumstances rule out her destiny. I had to step in and give a hand and the rest is history.