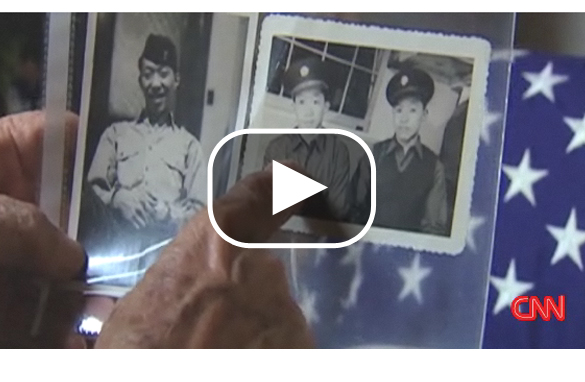 John Torigoe
CNN
World War II didn't just divide the world. It also divided four brothers.
Not long after the Japanese attack on Pearl Harbor, Harry and Ken Akune were sent to live in an internment camp in Amache, Colorado. When the U.S. Army's Military Intelligence Service came to their camp to recruit Japanese-speaking volunteers as interpreters, they joined so they could prove their loyalty to their country.
Across the world in Japan, their father Ichiro was raising the rest of his large family - which had returned to his home country after the death of his wife - in a fishing village, Kagoshima, on the island of Kyushu. The youngest brothers, Saburo and Shiro, were just teenagers when they were drafted into the Imperial Japanese Navy.
The brothers, four of the Akunes' nine children, had all been born or raised in the United States; Ichiro Akune owned a grocery business before moving back to Japan. Harry and Ken had been sent back to America to work and earn money for the family
Harry and Ken graduated from language school in 1942 and were dispatched to the Pacific Theater. Ken served in Burma at the Office of War Information. His job was trying to create propaganda to persuade the Japanese to surrender rather than sacrifice their lives on the battlefield. Harry served in New Guinea and the Philippines.
His ethnicity didn't endear him to some of his colleagues...