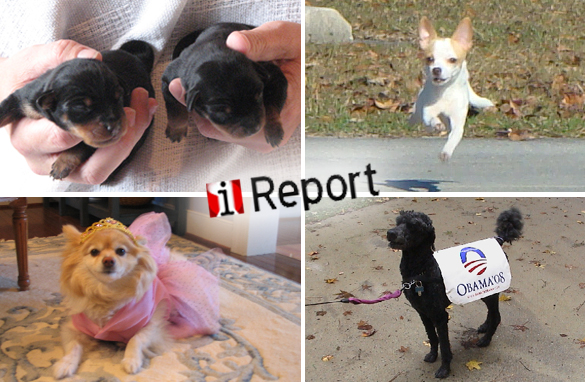 In his speech after Tuesday night's election victory, President-elect Barack Obama promised his daughters a puppy to live with them in the White House.
The Obamas will hardly be the only first family to have a pet - George W. Bush's family has three dogs and a cat, and the Clintons had a cat and a dog. Thomas Jefferson even had two pet grizzly bears.
We want to know what kind of pet you would get if you lived in the White House. What dog breed do you think would be best for the Obamas? And what should they name their puppy?
You can submit your iReport photos here, or just leave us a comment with the best puppy for the president!