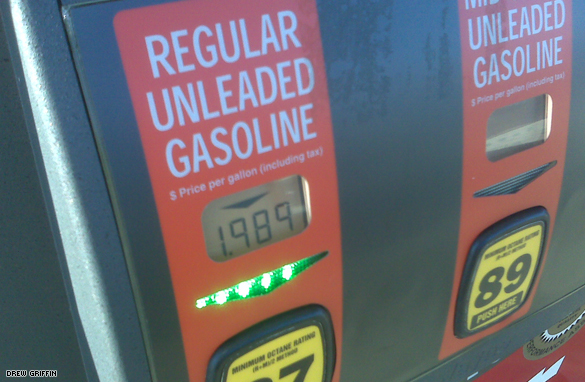 Drew Griffin | BIO
CNN Investigative Correspondent

I just paid less than 2 bucks a gallon for gas. In my world, that's about 20 bucks a week or 80 bucks a month. No government involvement, no government workers mailing government printed checks, no government wasted time deciding who gets and doesn't get the government printed checks.
And after I filled up, hopped in my car and flipped on CNN (yes on satellite radio. I'm a news junkie) I hear about another push for another stimulus package we can't afford.
Why?
Isn't the drop in gas prices giving us a market driven stimulus package? Didn't the last stimulus package do little, if anything, to stimulate the economy? Didn't voters make clear that run-away spending is one reason we wanted change?
I'd be more stimulated if congress actually stopped handing out money it will eventually have to take back.