Richard Morris
Associate Producer, Campbell Brown: No Bias. No Bull.
It's over.
What an amazing journey. I am sure it will take some time to sink in, but tonight history was made. Absolutely amazing.
We have shots from around the world in our control room. Sydney, Kenya, Chicago, Harlem. This was a shot that rang around the world in an instant.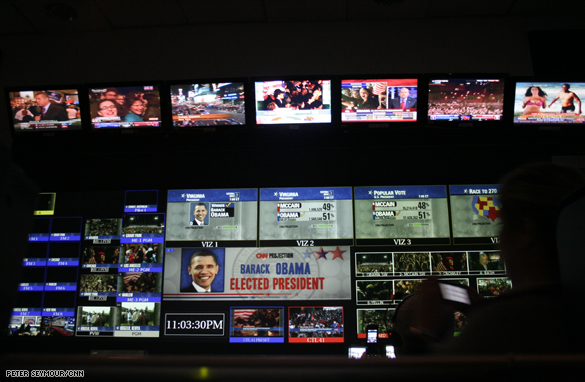 I have friends emailing me– detailing the cheering in the streets. In here though, it is almost silence. It is hard to believe that after months of stump speeches, the race has come to an end.
Stay tuned. There are many, many more hours of live broadcast ahead.