Dennis and Holly Felmlee
iReporters
We are serving our country in the Peace Corps in Romania. We received our absentee ballots on Monday, October 29, filled them out, and sent them via express shipping the same day. We paid $140 for the express service.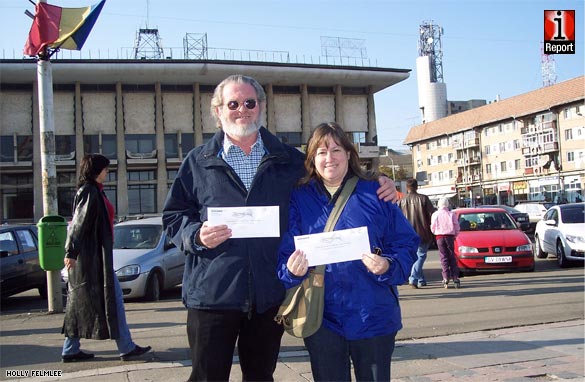 Here we are with our sealed envelopes in downtown Suceava, Romania. We were told our package would arrive on Monday, Nov 3. We hope so! We have always voted and really want our votes to count this year.
See more from these iReporters and others like them at iReport.com.