Program Note: 3 out of 4 young people know someone who is currently serving or has served in Iraq or Afghanistan. Anderson helps MTV shine a light on issues facing young veterans... Check out MTV.com for how to get involved.
____________________________________________________________________________________
[cnn-photo-caption image=http://i2.cdn.turner.com/cnn/2008/images/10/24/art.mtv.brave.jpg]
Leslie Sanchez | Bio
CNN Political Contributor
Republican Strategist
Everyone says, nowadays, that they support the troops. It's a phrase that trips off the tongue with ease whether spoken by anti-war protesters or battle-hardened veterans of previous conflicts. In one sense, its part of the cure for 25-year long hangover America experienced after Vietnam, having overdone it on the Kool-Aid poured out by Massachusetts' John F. Kerry and other anti-war activists. Saying it makes you feel better.
But what does it really mean "to support the troops." Well, for recording artists Ludacris, 50 Cent, Hinder, O.A.R. and Saving Abel, it means sharing your talents to raise awareness so that veterans returning from Iraq and Afghanistan can have access to physical and mental health screening, medical care, job counseling and training, education and, for those that want it, a fresh start in a new life outside the embrace of the U.S. military.
At MTV's "A Night for Vets: An MTV Concert for the BRAVE," those artists performed live along with taped performances by some of the entertainment industry's most recognizable stars, including Kanye West, Kid Rock, Angels + Airwaves, Fall Out Boy, Juanes, Nelly, Taylor Swift, Beyonce, Will Ferrell, Cameron Diaz, Common, Fat Joe, Seth Green, Elizabeth Banks, Jennifer Hudson, John Legend, James Marsden and Wyclef Jean.
Over 950 veterans and their families attended, and they no doubt could feel the love. Austin Winkler, the vocalist for the band "Hinder" explained he was there because his dad was a Marine and that it was "definitely important to take care of our veterans."
O.A.R.'s Marc Roberge , who has been to Baghdad and to Walter Reed along with other members O.A.R., remembered a six-year-old boy he met in Iraq. The boy had been shot three separate times, he said, and was being treated by American doctors. And nurses who, he said "Were the most amazing people" he had every come across. "They keep the positive attitude. They take care of people regardless of their nationality, whether they were Iraqi kids or wounded American soldiers."
According to Paul Rieckhoff, Executive Director Iraq & Afghanistan Veterans of America (IAVA) and an event partner, the focus on active and retired military is important. "With the economic downturn, our members are getting hit even harder," he said. "The average American is thinking about rising gas prices, the price of college, high food costs, and a mortgage crisis. Our folks are dealing with the exact same things but they probably just got back from a 12-month tour in a war zone."
The attention is needed. For all the talk of supporting the troops, the U.S. Department of Veterans Affairs says that, as of the end of March, 869,000 people who served in one of the current combat theaters have returned home and left the military. These are potential VA patients but, the VA says, they have seen only about 348,000 of them.
VA spokesman Phil Budahn points out, somewhat encouragingly that, "Only about 4 percent of Iraq and Afghan vets seen by the VA have been hospitalized."
These veterans are not only receiving services of physical injuries as a result of their service but, perhaps in direct reaction to the issues that plagued soldiers, sailors and Marines coming home from Vietnam, for mental health concerns as well.
Over the last year, the VA intensified efforts to diagnose and treat mental health issues such as Post-Traumatic Stress Disorder and Traumatic Brain Injury (PTSD and TBI) thanks to the leadership of my former boss, the former VA Secretary, Jim Nicholson.
By way of full disclosure, I worked for Nicholson during his Chairmanship of the Republican National Committee. Former employer or not, however, he deserves credit for a landmark effort he launched to meet the mental health needs of our returning Vets.
A highly-decorated Vietnam vet and ex-Army Ranger, Nicholson realized that PTSD and TBI are extremely difficult to diagnose, and that the symptoms often occur long after the service event. That's why he instituted PTSD and TBI screenings for each and every veteran returning from Afghanistan and Iraq – not only by the military upon service discharge, but on every occasion the Vet seeks care at a VA Hospital, clinic or other medical facility. In addition, Nicholson launched an effort to place at least one psychiatrist at each of the VA Hospitals across the nation.
With just $39 billion out of an annual budget of $90 billion being spent on health care, the VA needs all the help it can get. The number of Iraq and Afghan veterans seen each year is mercifully small compared to the total number of veterans the VA sees each year. Which is why, when rappers like 50 Cent and Ludacris take the stage for a cause such as this, the money goes where their mouths are.
Take a look at these behind-the-scenes pics from the show: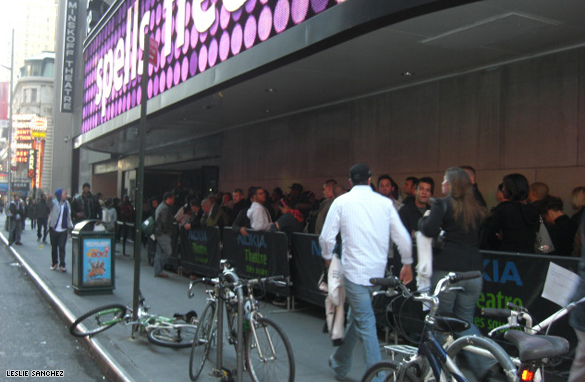 The line outside the Nokia Theater in Times Square...
___________________________________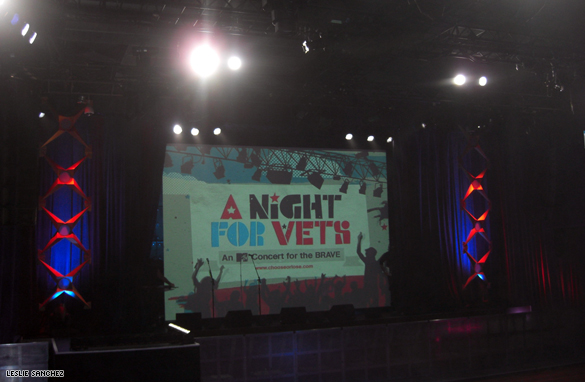 A look at the stage just before the place filled up.
___________________________________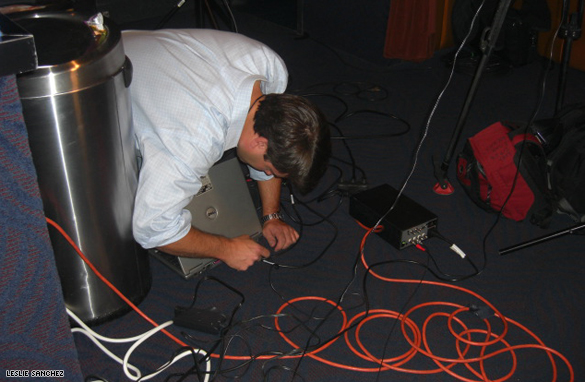 CNN's Brooke Turnbull getting our location set up.
___________________________________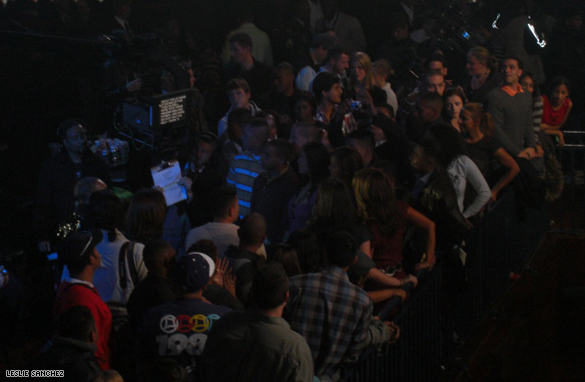 See what i mean? Packed! CNN Headline News' Robin Meade (in the purple) on the floor talking with vets.
___________________________________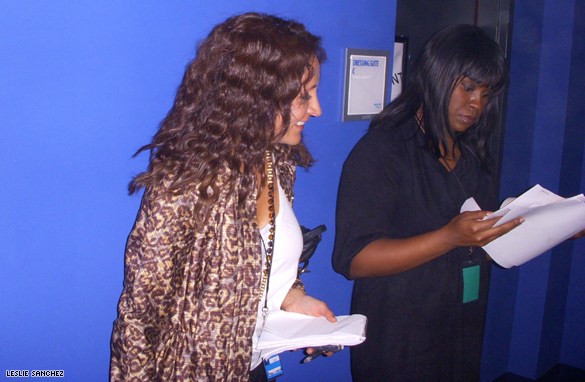 Waiting with MTV PR maven Noelle Llewellyn to head backstage and talk with Ludacris about the event.
___________________________________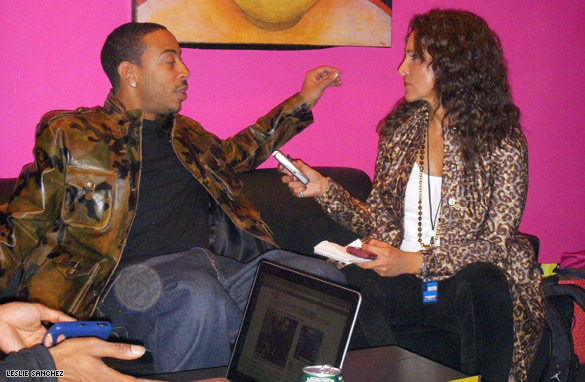 Ludacris shares why he had to be part of this tribute to the men and women who serve in the armed forces. He tells me "regardless of how people feel about the war, we have to support the troops"
___________________________________


Behind-the-scenes with Ludacris, Ciara and Ty Holbrook. Ciara also made an appearance to raise awareness about veterans' causes
___________________________________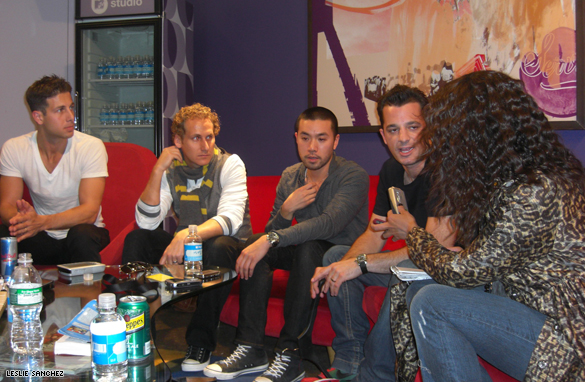 Talking with the guys from O.A.R.
___________________________________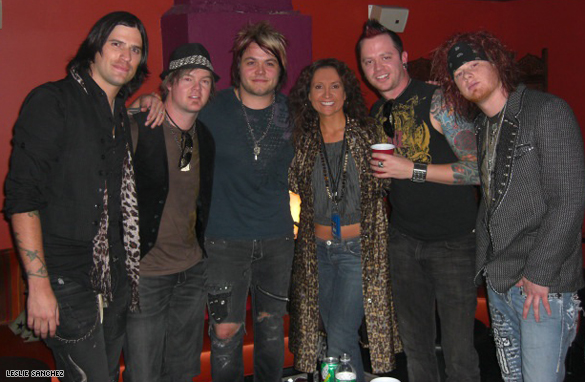 Group shot with Hinder!
___________________________________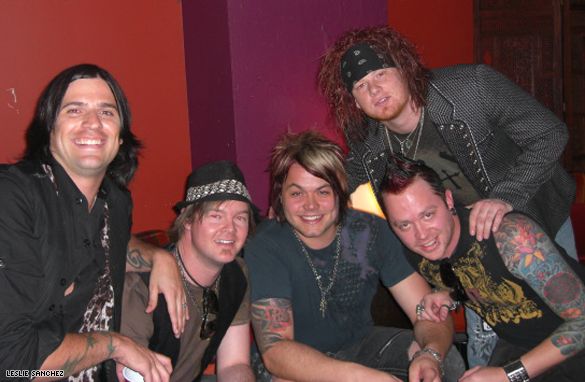 ___________________________________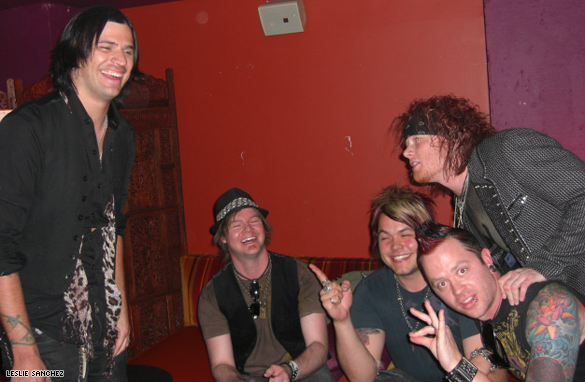 ___________________________________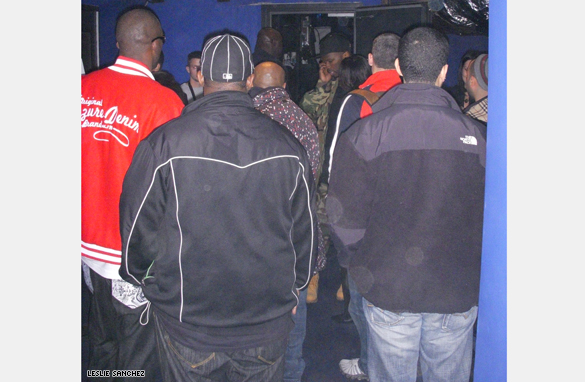 That's 50 Cent way in the back. What an entourage!
___________________________________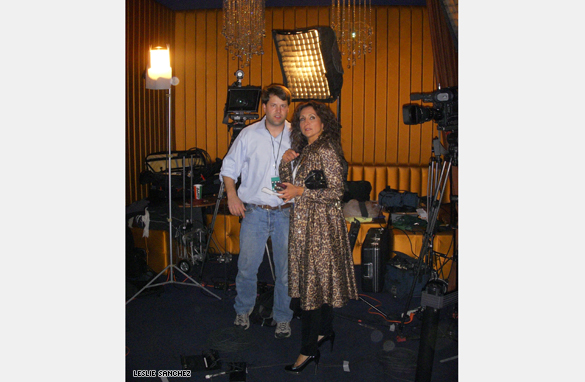 This was CNN's interview location where we sat down with some of the vets that came to the show. We talked about the war and what this concert meant to them.
___________________________________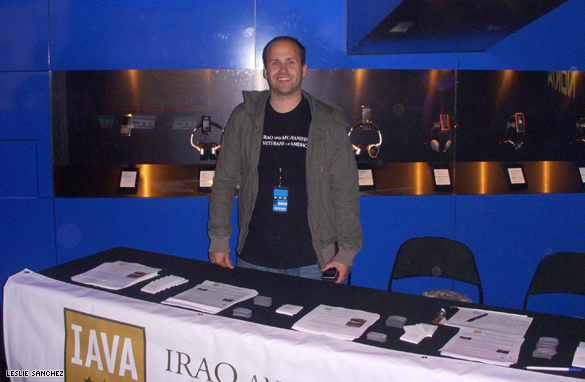 IAVA (Iraq and Afghanistan Veterans of America) teamed up with MTV for the concert. Vets at the show had sign a petition supporting BRAVE (Bill of Rights for American Veterans) to hold elected officials accountable for adequately caring for new veterans.
___________________________________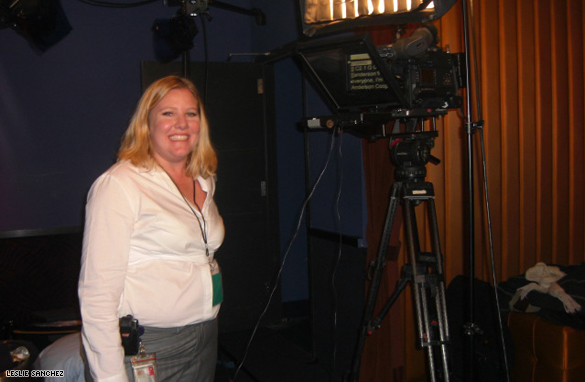 CNN's Kay Jones – helping to make sure the shot was just right.
___________________________________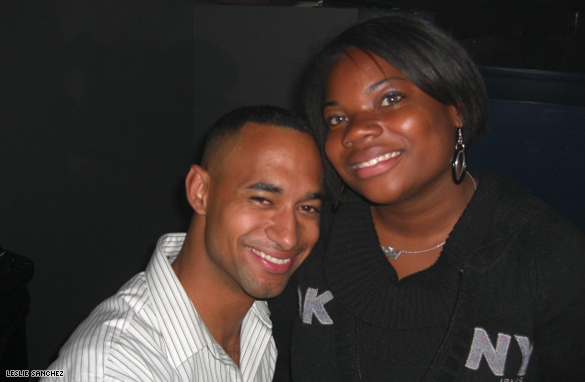 Sgt Dedrick McDannell and Cpl Ryan Minnifield enjoying a night devoted to our vets.
___________________________________