Michael Schulder
CNN Executive Producer, "The Row"
My family tries hard to avoid "Made in China" for the same reasons a lot of American families do – especially made in China toys and food. Is there lead in the paint? Is there toxic filler in the feed? It's hard to know for sure. But now the Chinese government has announced that country's growth rate is down 2.5 percent from last year – down to 9 percent. I'm not sad yet. But now I'm seeing things in a different light.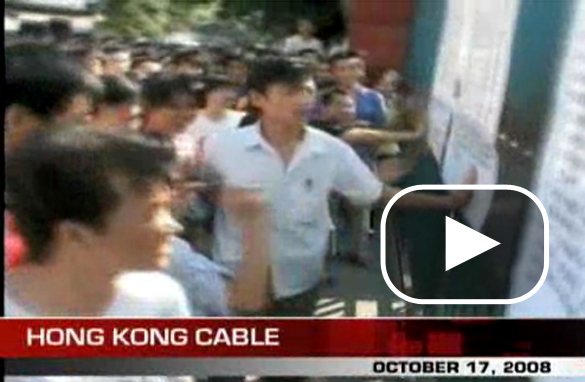 You're looking at Chinese workers besieging the gates of a large toy factory that's been shut down. Hundreds of Chinese workers at this factory lost their jobs. One of the main reasons the factory shut down is that Americans are spending less on nearly everything, including Chinese toys. These Chinese workers didn't just lose their jobs. The factory fed them in the factory cafeteria. The factory housed them in factory dormitory rooms. Now, many of them have no place to eat or sleep.
You could say this is China's problem, not ours. But it's sad to see. And in this globalized world, one country's problem has a way of becoming everyone's problem.
You can watch this piece from our chief China reporter John Vause to get more details on the story and meet a new type of Chinese citizen. He's called the house slave.