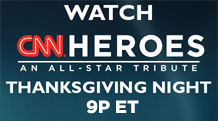 Program Note: CNN Heroes received nearly four thousand submissions from 75 countries. A Blue Ribbon Panel selected the Top 10 CNN Heroes for the year, and over 1 million of you voted for your CNN HERO OF THE YEAR
WATCH CNN HEROES: AN ALL-STAR TRIBUTE
A Global Celebration: Thanksgiving Night at 9p ET


____________________________________________________________________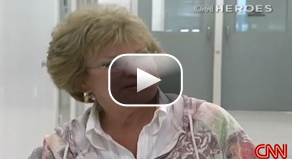 Carolyn LeCroy started the Messages Project to help children stay connected with their incarcerated parents.
Carolyn Lecroy | MY STORY
When I got the called I had to set down, I couldn't say a word, tears just ran down my face, then it really hit me and I think the first words or understandable word out of my mouth, besides you're kidding, was, oh my God, just think of the number of messages we can do now. Then I think I said something about getting a new camera, that we needed so badly and would be able to get this year.
Now that it has really settled in I can only think about how many more messages we can do and how to expanded the project for this year so more children get a Christmas Message from their Mom or Dad. How many more we will be able to do over the next year.
I was also thinking how you really can make something happen with faith, hard work and tenacity . And how much I appreciate the support from everyone concerned and their belief in me and the project.
____________________________________
Want to do something? IMPACT YOUR WORLD