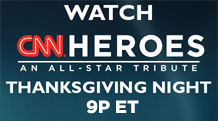 Program Note: CNN Heroes received nearly four thousand submissions from 75 countries. A Blue Ribbon Panel selected the Top 10 CNN Heroes for the year, and over 1 million of you voted for your CNN HERO OF THE YEAR
WATCH CNN HEROES: AN ALL-STAR TRIBUTE
A Global Celebration: Thanksgiving Night at 9p ET


____________________________________________________________________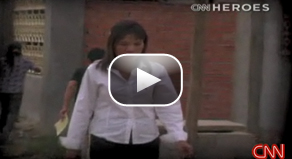 Phymean Noun offers children who work in Phnom Penh's trash dump a way out through free schooling and job training.
Phymean Noun | MY STORY
Thank you very much! I am thrilled and I cant believe that I have been selected as one of CNN's Top Heroes of 2008. I am happy to share my feelings with you and to the world.
When I first found out that I was one of CNN's Top Heroes of 2008, I could not believe it. I was so excited. I couldn't sleep... I would keep waking up and would think about my mother who inspired me and taught me. I wished that I could share this big news with her.
My tears came out.... and then I can't stop thinking about children in Cambodia and what all this means to them and their future, also thinking about my trip to LA, what will I say for my speech, what are people going to ask me, who I am going to meet on that day and of course what I am going to wear?
I am so grateful that CNN has dedicated time to profile people like me doing important work for others. Sometimes I work and I have great difficulty in raising funds and finding donors and supporters.
Since CNN has aired my profile so many viewers were touched to see the suffering of the children, they decided to do something and directly supported my organization.
I can say that CNN Heroes is an important program that gives voice to all the people that are doing selfless work in the world. By bringing the power of CNN viewers together with people who are continually doing selfless work in the world can indeed make a difference in the world.
On behalf of the PIO's children and staff thank you, thank you from the bottom of my heart.
____________________________________
Want to do something? IMPACT YOUR WORLD