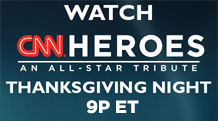 Program Note: CNN Heroes received nearly four thousand submissions from 75 countries. A Blue Ribbon Panel selected the Top 10 CNN Heroes for the year, and over 1 million of you voted for your CNN HERO OF THE YEAR
WATCH CNN HEROES: AN ALL-STAR TRIBUTE
A Global Celebration: Thanksgiving Night at 9p ET


____________________________________________________________________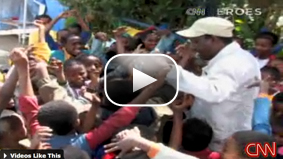 Ethiopia native brings free public libraries and literacy programs to thousands of children in his homeland.
Yohannes Gebregeorgis | MY STORY
It's never occurred to me that I'll be honored as a hero. It was a pleasant surprise when I was informed. This honor bestowed on me has made me look back at the long march it's taken to get where we are now.
Thousands of people have joined the march and the movement to create a culture of reading and literacy in Ethiopia. Personally, I've believed from the outset that this is my missionary calling, a calling that I've taken to heart with love and devotion.
I'm thrilled, delighted and humbled by the honor. However, this honor is shared by many, first and foremost by our dedicated and selfless board of directors and by thousands of ordinary folks, particularly school children all over the United States.
This is also an honor for my two brave sons who followed me to Ethiopia and lived with me the first four years in their very tender age. They have shared my dreams, they have given me strength, support and companionship. They have allowed me to deprive them so I can help other children.
This honor is also for the thousands of bright eyed and ever happy children who flock to our reading centers every day. These children who have very little materially but who have such a big and jovial smile as to capture the love of anyone who associates with them.
These are the children who probably eat only one meal if they get it, but who yet are hungry for knowledge and for reading that they sit on a dirt floor and hold a book in joy. They have given me courage in a land of a thousand despair, and a reason keep on. These are all the true heroes who have made me a hero.
I sincerely thank CNN for such a noble recognition and a reason for hope.