Ready for today's Beat 360°?
Everyday we post a picture – and you provide the caption and our staff will join in too.
Tune in every night at 10p ET to see if you are our favorite!
Here is 'Beat 360°' pic of the day:
Republican vice-presidential candidate, Gov. Sarah Palin, gets a hug from Sen. Joe Lieberman before a campaign speech Monday morning.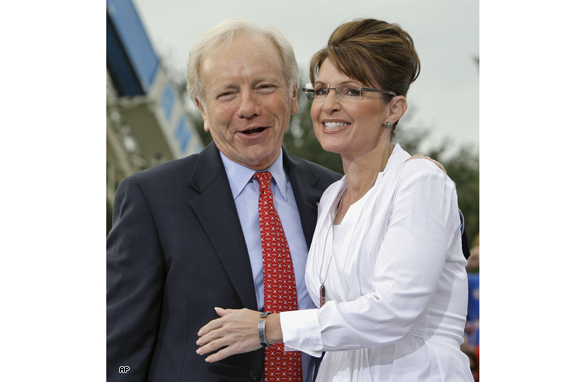 Have fun with it. We're looking forward to your captions!
Make sure to include your name, city, state (or country) so we can post your comment.

________________________________________________

But wait!… There's more!
When you win 'Beat 360°' not only do you get on-air prime-time name recognition (complete with bragging rights over all your friends, family, and jealous competitors), but you get a "I Won the Beat 360° Challenge" T-shirt!
Good luck to all!
UPDATE: Check out our Beat 360 winners!