David M. Reisner
AC360 Digital Producer
Ok so now we're cookin'! Thanks for watching the '360 Webcast' last night! The viewers are growing more and more each day. If you watched our online show last night you now know what all the fun is about.
We had our first repeat customer: Suze Orman. She came back to help us make sense of the lastest moves on Wall street. A day when the market ended UP 400 points doesn't mean we are out of the woods yet... and we asked Suze some extra questions about the market and your money during the break.
We talked birthdays too.... If you watched the show last night, Anderson talked about how embarassed he was for something he asked erica during the '360 Webcast.' I think it was an honest mistake, but hey, I'm not going to tell you what happened – its best you just see for yourself!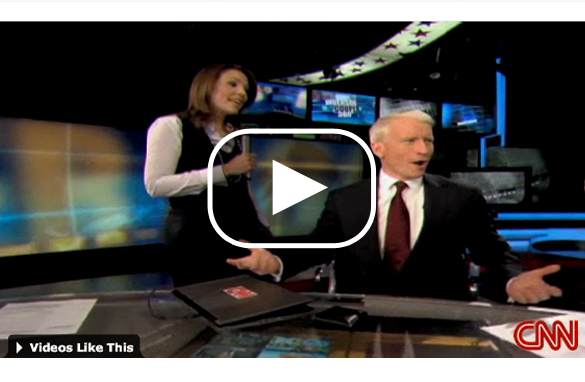 For those of you who didn't catch it – be sure to watch tonight – during commercial breaks!
all you have to do is click here – and the rest is magic!