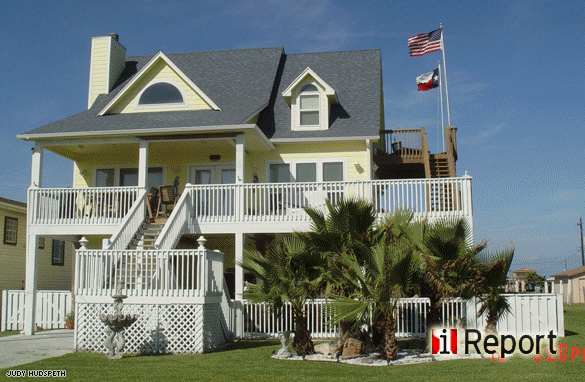 Katie Hawkins
iReport Producer

Yesterday, we received an amazing submission from iReport.com user 'austinheli.' His photos showed a lone house standing in a wasteland left in Ike's aftermath.
We contacted austinheli, who is Ray Asgar, a private helicopter pilot based in Austin, Texas. He visited Gilchrist and Galveston Monday to photograph the damage left after Hurricane Ike slammed the coastal area last weekend.
The lone yellow house caught Asgar's attention. He said it was the only structure standing for miles. Considering the extent of Ike's devastation, he said, it was "odd to have nearly any damage to one home."
Several users left comments on Asgar's iReport, joining a debate about whether or not his photos were real. One user who jumped in was Kelley1. "This is my sister's house. It is real," she wrote.
Shortly afterward, Kelley1 uploaded a photo of the yellow house that was taken in May. Kelley1 is Judy Hudspeth and the house belongs to her sister, Pam Adams.
Up for the assignment? Go to iReport.com to submit your iReports!