David M. Reisner
AC360° Digital Producer
One of the most powerful images to come out of Hurricane Ike was from the town of Gilchrist, Texas. This was the town whose near total destruction could be summed up in this now iconic image... showing one house left standing in row after row of wasteland. (See Gilchrist,TX before and After Ike)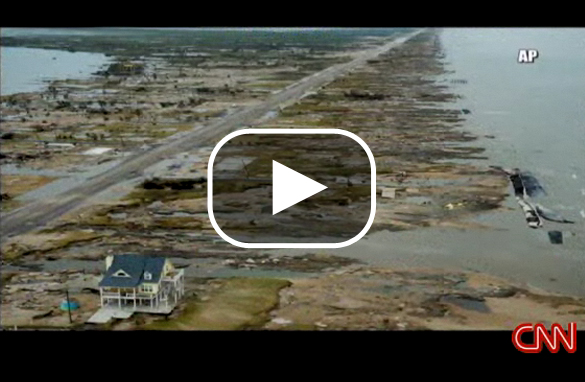 But of all the stories we heard during the storm, and all the images we have seen, there was one tale that I heard which I could not believe until I saw proof.
Today we have proof.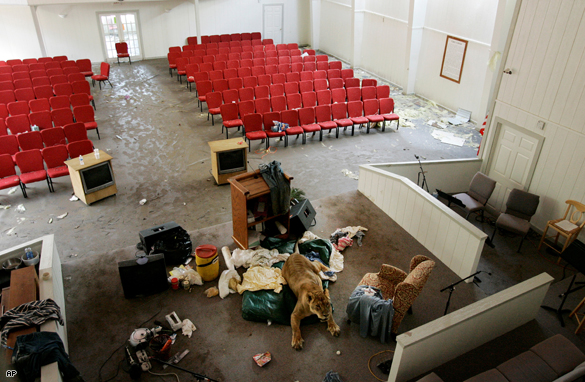 Meet Shackle, an 11-year-old African lioness as she lays on the altar at the First Baptist Church in Crystal Beach, Texas. The lion and her owner (who collects exotic animals) waded through Hurricane Ike flood waters to the church after they were unable to make it off Bolivar Peninsula prior to Ike's landfall.
Chuck Jones, who led a task force that landed on the peninsula east of Galveston put it best when he said "We're not going in there... We know where he [the lion] is on the food chain."