[cnn-photo-caption image=http://i2.cdn.turner.com/cnn/2008/images/09/15/art.bay.town.1.jpg]
John Couwels
CNN Producer
I was in Smith Point, Texas, an area populated by more cattle then people. Cattle were roaming the streets like lost kids and some fell victim to Ike. At the southern end of the point near the entrance to Galveston Bay, at little community the residents call "Bay Town," several homes were completely destroyed.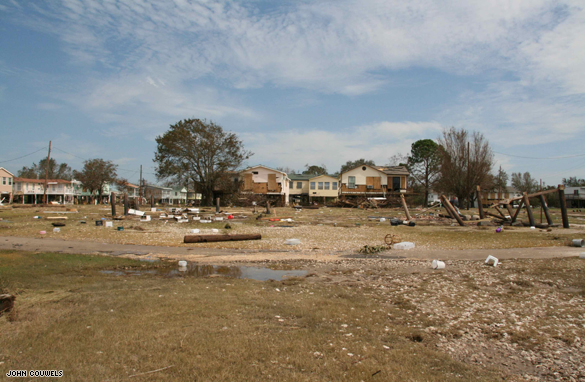 Next to the water I saw pylons sticking out of the ground and Jim Robins, a local resident, told me three homes used to be there. There was a concrete slab that Jim said was a big beautiful home before the hurricane.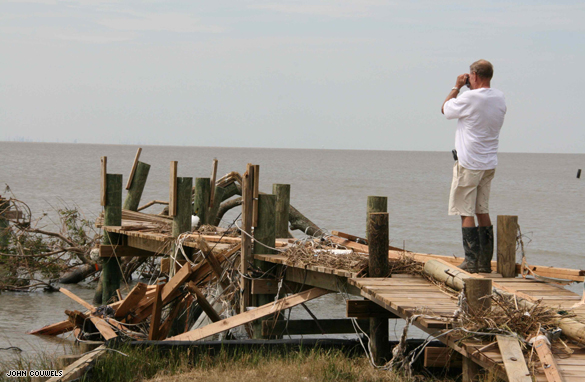 Pieces of people's lives were scattered all over the neighborhood. Some of the debris Jim believed came from Crystal Beach – 6 miles away across East Bay. Jim pointed at the different sets of wooden poles as if he could still see the homes, telling me that was Robert Jones' place and next-door was Jim Healy's.