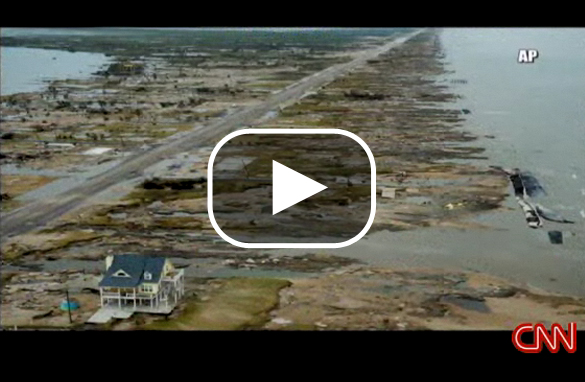 David M. Reisner
AC360° Digital Producer
I came across a series of photos from photographer David J. Phillip, showing the devastation to Gilchrist, Texas from a helicopter tour.
From the air, you can really see the impact; with the Gulf of Mexico seen at right, one beachfront home stands among the debris. Ike was the first major storm to directly hit a major U.S. metro area since Hurricane Katrina devastated New Orleans in 2005.
I decided to find that home using Google Earth. Take a look at what the region looked like before Hurricane Ike struck, and what we now see today…