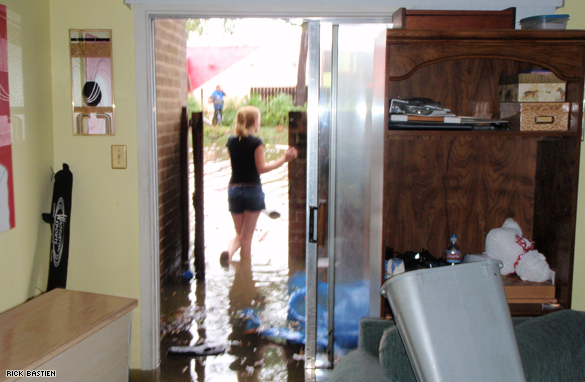 Rick Bastien
CNN Media Producer
Dennis Norris doesn't have flood insurance, but his first floor condo in Seabrook, Texas, flooded last night when Hurricane Ike brought waves crashing over the shore and through the condominium complex. Dennis had nowhere else to put his belongings and no one to help him move them so he stacked them high on this bed, hoping the rising water wouldn't get to them.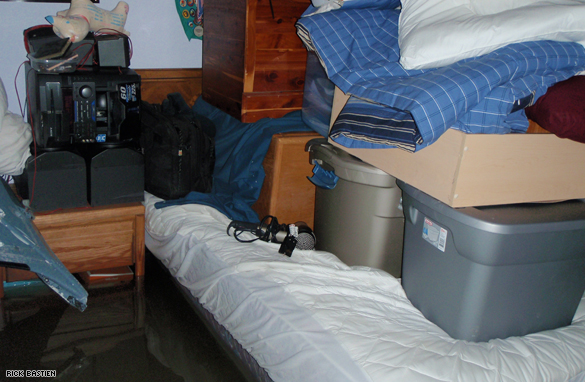 His sofas and coffee tables are ruined, soaking up the murky brown water shimmering with a film of fuel that leaked from the boats in the marina. The marina is now in pieces floating amongst the condos; the boats meander, too, damaging the exteriors of the buildings or washing up on filthy pavement.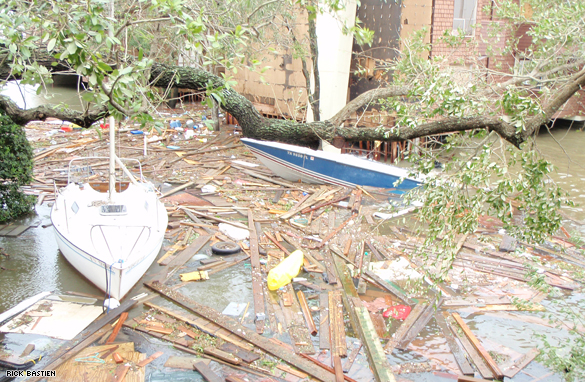 But Dennis didn't need the marina, he kept his kayak in his condo, and today he was able to paddle his way out of his home with the carefree attitude of someone who has just lost his home and does not yet have an answer.